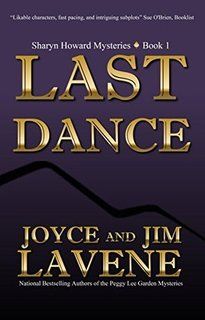 Genre: Cozy mystery
Series:

A Sharyn Howard Mystery

Paperback:

142 pages

Publisher:

CreateSpace Independent Publishing Platform; 3 edition (December 31, 2015)

Language:

English

ISBN-10:

1523202084

ISBN-13:

978-1523202089
Synopsis:
The first mystery published by the bestselling writing team!
When the prom queen is found brutally murdered, Sheriff Sharyn Howard recalls that a similar murder occurred on the night of her prom ten years ago. Her father was the sheriff of Diamond Springs, and the man he sent to prison for the murder now sits on death row awaiting his execution. But Sharyn's convinced there are too many similarities between the two murders and that the true killer is still at large.
Her move to reopen the first case pits her against the community and her mother, who feels she'll destroy her father's reputation in the process. But Sharyn is determined to discover the truth and catch the real killer before he can strike again.
Review: This was the first book ever published by this prolific writing duo, which is now being re-released for any readers who may have missed it at the time. While it is not, in my opinion, as strongly written as the more recent books, it is still a very good story.
Sharyn Howard is a very strong female character, which is always a plus for me. While she is concerned about reopening a case her father considered solved, she knows that it is more important for justice to be served.
My only real problem with this book was that I solved the mystery and knew the identity of the murderer midway through, and had to go through several more chapters feeling frustrated with Sharyn for NOT figuring it out.

**I received a copy of this book in exchange for an honest review. All thoughts and opinions are entirely my own.**
Rating: Four stars
About the authors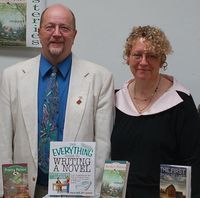 aka
Elyssa Henry
and
Joye Ames
,
J.J. Cook
, and Ellie Grant
Joyce Lavene
and
Jim Lavene
are a wife and husband team who have written and published more than 70 books since 1999. They live in North Carolina with their family and enjoy cooking, photography and ghost hunting.