Title
: Moon Over Alcatraz
Author
: Patricia Yager Delagrange
Publisher
: Ravenswood Publishing/Black Hawk
Pages
: 308
Genre
: Romantic Women's Fiction
Synopsis:
Brandy Chambers was looking forward to the birth of her first child. She and Weston move from San Francisco to the small town of Alameda to start a family, she's writing her second book, and Weston has a fantastic job working on the Oakland-San Francisco Bay Bridge project. Having this baby would make her already wonderful life perfect.
But when the baby dies after a difficult birth, Brandy's perfect life blows up in her face. Stricken with grief, she and Weston pull apart. This new distance leads them both to disaster. Not until a chance encounter with her high school friend, Edward Barnes, does Brandy pull herself together. Brandy and Weston agree to recommit to each other, striving to forgive infidelity and recreate their previous existence.
Everything is once again going according to plan—until Brandy discovers she's pregnant. While she struggles to cope with this new obstacle, Edward Barnes returns to town and discovers she's having a baby, while Weston is torn between his love for his wife and his anger at her betrayal. Can Brandy manage to keep her marriage to Weston together? Will Edward be a part of Brandy's life if she and Weston separate?
For More Information
Review: I hated every time I had to put this book down during the time I was reading it. It is such an emotional story that I just wanted to sit and read it cover to cover, to find out what was going to happen.
The story begins with Brandy in labor, delivering a daughter who doesn't survive. I would have preferred to start out with something a little more mundane as an introduction to Brandy and Weston and their nearly perfect life. Instead, we start with tragedy, move on to Brandy's depression, and to the couple's six month separation due to Weston's job.
During that separation, each of them make mistakes which could have ended their marriage, but instead they offer each other forgiveness and a second chance. When they discover they are expecting, they are over the moon. Unfortunately, their happiness is short-lived when Edward, Brandy's "mistake," turns up again and demands a paternity test.
When the results come back, Weston walks out on her and files for divorce. Edward files a custody suit at the same time, so Brandy's life is in constant upheaval. As if that weren't enough, there are several other obstacles to conquer before Brandy gets her happily ever after. The biggest question is, which man will she find it with in the end?
This book is very well written, and well worth the time to read it. I highly recommend it.
Rating:
Four stars
About the author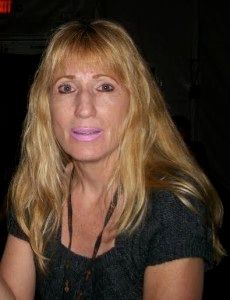 Born and raised in the San Francisco Bay Area, Patricia attended St. Mary's College, studied her junior year at the University of Madrid, received a B.A. in Spanish at UC Santa Barbara then went on to get a Master's degree in Education at Oregon State University. She lives with her husband and two teenage children in Alameda, across the bay from San Francisco, along with two very large chocolate labs, Annabella and Jack. Her Friesian horse Maximus lives in the Oakland hills in a stall with a million dollar view.