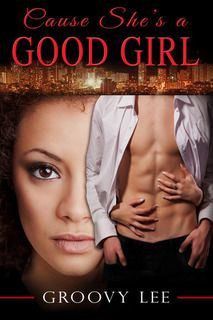 Genre: Romantic Suspense
File Size:

1880 KB

Print Length:

279 pages

Publisher:

Groovy Lee (May 29, 2014)

Publication Date:

May 29, 2014

Sold by:

Amazon Digital Services, Inc.

Language:

English

ASIN:

B00KNI3I3K
Synopsis:
Piper Banion spent most of her eighteen years trying to do the impossible, gain her abusive mother's love. But the older she gets, the more she realizes that a parent's undying love is something you don't have to vie for, compromise your principles for, nor beg for in your prayers. Connie will always see her as a worthless burden. Still, breaking the chains of her defective childhood by running away was a hard decision to make.
After five years of wandering from one small town to the next, Piper finds a true friend in Shelly Jamison, a runaway mom slash devout party girl, and outspoken rebel against the rich, her family included. After a back-alley altercation with Shelly's boy-toy, Tomas, Piper's friend convinces her to spend the summer at her family's estate in Destin, California. At last she gets to meet Shelly's SEXY cousin Oz Jamison.
Oz owns a PR firm in Seattle, Washington. Hardly a day goes by that he can't turn a corner without being asked those headache provoking-questions: "Are you Prince? Would you sign my Purple Rain DVD? Touch my latest copy of your CD? Better yet, touch me instead?" With skin the color of smooth vanilla, and the sensual glint in those brown caramel eyes, even a pledged virgin like Piper has to fight off the lure of his sexuality. She opts instead for a friendship based on their shared abusive backgrounds.
Piper is determined to forge a better life in California; but, the collective cries of nine murdered women reaching out to her from those weekly news bulletins suspends that task. Someone is killing all the women she comes into contact with, and that's where the connection ends. Her "pureness" seems to be the trump card that enables her to walk away from the rage that consumes the killer and the lives of his unsuspecting victims. But the next time they meet, a head start is all she'll get.
In the chaos of trying to survive him, Piper learns that Shelly has disappeared. A muffled voice over the phone claims responsibility: And it's not the Silk Stocking Serial killer who's daring her to come rescue her friend.
Review: In all honesty, I wasn't sure what I was going to think of this book--the synopsis intrigued me, but the cover made me concerned about how much romance or sexual content would be included.
In the end, the synopsis won out over the cover, and I thoroughly enjoyed the story. Piper did get on my nerves at times with her lack of common sense, but it wasn't enough to take away from my overall enjoyment of the book.
This book has romance, mystery, suspense, parental neglect, and friendship. All the characters are well-developed and realistic. The story line is well written and easy to follow. There is a twist at the end which required tissues, because I definitely didn't see it coming.
**I received a copy of this book from the author in exchange for an honest review. All thoughts and opinions are entirely my own.**
Rating: Four stars
I was born in the deep south where the number four has two syllables. I somehow did not acquire that distinct Southern accent, but I am accustomed to expressions of "Yall", "Ain't", and when I'm really mad--"Ain't gonna!".
I'm also addicted to bottled tea and cooking shows; I crochet and collect crystal. My best friend and Queen is my daughter who gets a foot massage from me after a long day:)
My most favorite time of the year is tennis season. When the French Open, Wimbledon, and The US Open are airing, you can look for me, but you won't find me. Unless you know where my 53" television set is. Even then approach me with all the care you would a Grizzly--exactly, you wouldn't! My daughter is prohibited from communicating with me unless it's a code 10 emergency; And even then I'll direct her to the neighbor for help--just kidding, she knows how to dial 911
I write wholesome, passionate romances that deal with matters of the heart. No sexually graphic stories or one night stands. I write about love, not lust. I also write romantic/suspense, suspense, and there's a suspense/sci-fi waiting to debut. If my stories bring a smile to just one person's heart, then I've done my job. That's what it's all about.
Thanks to all of you who have added me to their list of authors they are fans of. I'm so honored! And I love when people friend me:) I'm not a big fan of Facebook or Twitter, but I invite you all to email me with your suggestions or questions.
You can contact me here on Goodreads, or atreyhu@att.net.
Thank you for your time and Good Reading!
http://www.groovylee.com/