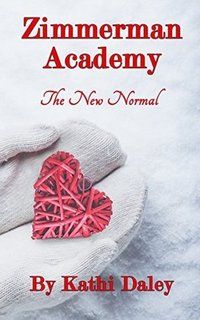 Series:

Zimmerman Academy Shorts

Paperback:

100 pages

Publisher:

CreateSpace Independent Publishing Platform (December 29, 2015)

Language:

English

ISBN-10:

1522961496

ISBN-13:

978-1522961499
Synopsis:
Zimmerman Academy: The New Normal is the first in a new series of novellas that will be told from the point of view of some of the minor characters from the Zoe Donovan Cozy Mystery Series. This first story is told from Zoe's best friend Ellie's point of view. It takes place over the same four-day period that Shamrock Shenanigans, Zoe Donovan Mystery Book 19, takes place. Ellie receives some bad news, meets a new man, and helps to solve a murder while Zak and Zoe are out of the country.
Review: Kathi Daley has done it again! She has started yet another series which is sure to be a hit. These short stories will focus on some of the minor characters from the Zoe Donovan series, giving us an even deeper insight into Ashton Cove.
The debut novella is told by Ellie Davis, Zoe's best friend. In the first chapter, Ellie gets some very sad news, which broke my heart for her. As the story goes on, she meets the Academy's new math teacher and his three children, as well as helping Levi and the sheriff solve a murder.
This is a quick, easy read which is very entertaining. I hope the new math teacher and his family will become an integral part of Ashton Cove, especially as he and Ellie seem to have a great deal of chemistry--and the children are so sweet!!
Rating: Five stars
About the author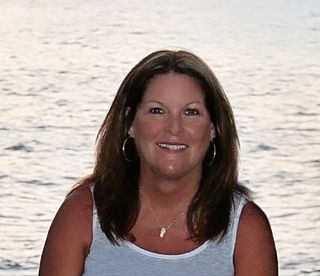 Kathi lives with her husband, kids, grandkids, and dogs in beautiful Lake Tahoe. When she isn't writing, Kathi likes to read (preferably at the beach or by the fire), cook (preferably something with chocolate or cheese,) and garden (planting and planning not weeding). She also enjoys spending time on the water when she's not hiking, biking, or snowshoeing, the miles of desolate trails surrounding her home.
Kathi uses the mountain setting in which she lives, along with the animals (wild and domestic) that share her home, as inspiration for her cozy mysteries.
Join me on Facebook at Kathi Daley Books (
www.facebook.com/kathidaleybooks
) for updates on my books, photos of life in Lake Tahoe, recipes, contests, and giveaways. For weekly updates and contests sign up for The Daley Weekly Newsletter (
http://eepurl.com/NRPDf
).