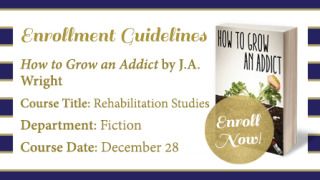 Description:
Take a sneak peek into today's addiction and rehab culture with How to Grow an Addict. Discussion points include denial, fear, acceptance and trust.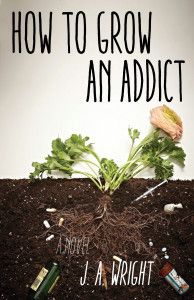 Synopsis:
Randall Grange has been tricked into admitting herself into a treatment center and she doesn't know why. She's not a party hound like the others in her therapy group—but then again, she knows she can't live without pills or booze. Raised by an abusive father, a detached mother, and a loving aunt and uncle, Randall both loves and hates her life. She's awkward and a misfit. Her parents introduced her to alcohol and tranquilizers at a young age, ensuring that her teenage years would be full of bad choices, and by the time she's twenty-three years old, she's a full-blown drug addict, well acquainted with the miraculous power chemicals have to cure just about any problem she could possibly have—and she's in more trouble than she's ever known was possible.
Review: This is a fascinating story of addiction and rehabilitation. Randall grows up with an abusive alcoholic father and a detached, despondent mother who depends on her tranquilizers. At a very young age, she was introduced to pills and alcohol herself. If it weren't for her Uncle Hank and Aunt Flo, Randall wouldn't have had any chance at a normal childhood.
As she gets older, she makes what the reader can see are poor choices, until she finally winds up in the hospital after a particularly bad episode. From there, she gets referred to a program, and we see her start the journey of rehab and recovery.
This is definitely a story worth reading, and an author worth watching for in the future.
**I received a copy of this book in exchange for an honest review. All thoughts and opinions are entirely my own.**
Rating: Four stars
About the author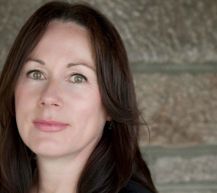 J.A. Wright was raised in the Pacific Northwest and moved to New Zealand in 1990. She is the founder and director of the World Buskers Festival (1994–2014), and the New Zealand Jazz and Blues Festival (1997–present). With more than thirty years in recovery from drug addiction, she's been crafting this novel for years.