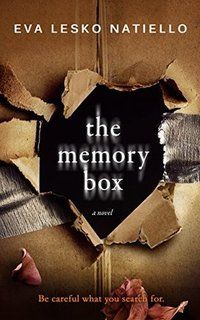 Genre: Psychological Thriller
Paperback:

360 pages

Publisher:

Fine Line Publishing (June 25, 2014)

Language:

English

ISBN-10:

0692239006

ISBN-13:

978-0692239001
Synopsis:
What would you do if you searched your own past and uncovered something shocking?
In this gripping domestic thriller, a group of privileged suburban moms amuse themselves by Googling everyone in town, digging up dirt to fuel thorny gossip. Caroline Thompson, devoted mother of two, sticks to the moral high ground and attempts to avoid these women. She's relieved to hear her name appears only three times, citing her philanthropy. Despite being grateful that she has nothing to hide, a delayed pang of insecurity prods Caroline to Google her maiden name—which none of the others know.
The hits cascade like a tsunami. Caroline's terrified by what she reads. An obituary for her sister, JD? That's absurd. With every click, the revelations grow more alarming. They can't be right. She'd know. Caroline is hurled into a state of paranoia—upending her blissful family life—desperate to prove these allegations false before someone discovers they're true.
The disturbing underpinnings of The Memory Box expose a story of deceit, misconceptions, and an obsession for control. With its twists, taut pacing, and psychological tenor, Natiello's page-turning suspense cautions:
Be careful what you search for.
Review:
This book has more twists and turns than a roller coaster. The main character, Caroline, Googles herself after hearing from the gossipy moms at her girls' school that there are only three hits for her name, and no "dirt" to be found. But when she Googles her maiden name, she starts finding things about herself and her family that she doesn't remember and knows can't be true.
I went through a wide range of emotions concerning Caroline. At first she was a very likable character whom I worried about, then felt sad for, and as the story progressed I was disgusted with her and then terrified of her.
The ending of this book is one you will definitely not see coming, and it will leave you with chills. If you enjoyed Gone Girl, or The Girl On The Train, then you will love The Memory Box!
**I received a copy of this book in exchange for an honest review. All thoughts and opinions are entirely my own.**
Rating: Four stars
About the author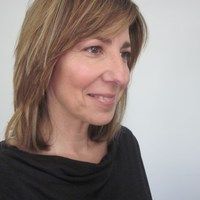 Eva Lesko Natiello is an award-winning author and graduate of The State University of New York at Albany with a degree in psychology. Her professional experience includes cosmetics industry Public Relations and Communications executive.
Ms. Natiello is a native of Yonkers, New York and currently lives and writes in suburban NJ, which provides the setting for the fictional town in her debut novel, THE MEMORY BOX, a psychological suspense. It is a recipient of the Houston Writers Guild 2014 Manuscript award. She is particularly fascinated by misconceptions, especially when normalcy appears to be prevalent. This theme carries over to her second novel, currently in progress. When not writing suspense novels, she enjoys writing humorous musings about life's ironies, which can be found on her blog: writing from the intersection of oops, yikes and awe at evanatiello.com. Her short story, The Wordsmith, was a finalist in The Writer Magazine 2012 Best Short Story.
According to Ms. Natiello, "The sign of a good day is when the creative process in some form—be it writing, painting, or singing—has pried its way into the mundane." She lives with her husband and their two children.