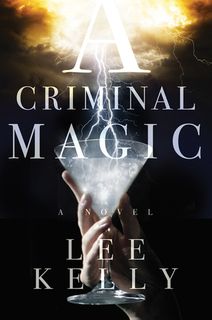 Hardcover:

432 pages

Publisher:

Saga Press (February 2, 2016)

Language:

English

ISBN-10:

1481410334

ISBN-13:

978-1481410335
Synopsis:
THE NIGHT CIRCUS meets PEAKY BLINDERS in Lee Kelly's new magical realism, crossover novel.
Magic is powerful, dangerous and addictive - and after passage of the 18th Amendment, it is finally illegal.
It's 1926 in Washington, DC, and while Anti-Sorcery activists have achieved the Prohibition of sorcery, the city's magic underworld is booming. Sorcerers cast illusions to aid mobsters' crime sprees. Smugglers funnel magic contraband in from overseas. Gangs have established secret performance venues where patrons can lose themselves in magic, and take a mind-bending, intoxicating elixir known as the sorcerer's shine.
Joan Kendrick, a young sorcerer from Norfolk County, Virginia accepts an offer to work for DC's most notorious crime syndicate, the Shaw Gang, when her family's home is repossessed. Alex Danfrey, a first-year Federal Prohibition Unit trainee with a complicated past and talents of his own, becomes tapped to go undercover and infiltrate the Shaws.
Through different paths, Joan and Alex tread deep into the violent, dangerous world of criminal magic - and when their paths cross at the Shaws' performance venue, despite their orders, and despite themselves, Joan and Alex become enchanted with one another. But when gang alliances begin to shift, the two sorcerers are forced to question their ultimate allegiances and motivations. And soon, Joan and Alex find themselves pitted against each other in a treacherous, heady game of cat-and-mouse.
A CRIMINAL MAGIC casts a spell of magic, high stakes and intrigue against the backdrop of a very different Roaring Twenties.
Review: This book is an alternative history of the Roaring Twenties in America. The major difference is that it is not alcohol which has been outlawed, but magic. There are gangsters, undercover policemen, spells, elixirs, and lots of intrigue.
The book is told through the alternating points of view of Joan and Alex. Joan travels to Washington DC in hopes of being chosen to belong to an elite (illegal) magical group. Alex is an undercover law enforcement agent who holds a grudge against the criminal underworld.
The author does an amazing job of describing the magical system, with all its spells and rituals. She writes the two main characters very realistically and develops their personalities in great depth. Joan and Alex have conflicting goals and motivations, and that leads to some very emotional scenes, especially when they are falling for one another.
The final outcome of the story was not at all what I expected....but at the same time it made perfect sense. I have a feeling I'll be re-reading this one in the future, and I also plan to read the author's first book, City of Savages, next month.
Rating: Four stars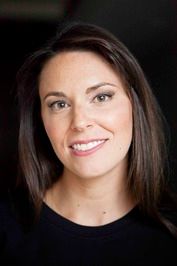 Lee Kelly has wanted to write since she was old enough to hold a pencil, but it wasn't until she began studying for the California Bar Exam that she conveniently started putting pen to paper.
An entertainment lawyer by trade, Lee has practiced law in Los Angeles and New York.
She lives with her husband and son in Millburn, New Jersey, though after a decade in Manhattan, she can't help but still call herself a New Yorker.
Visit her at NewWriteCity.com.