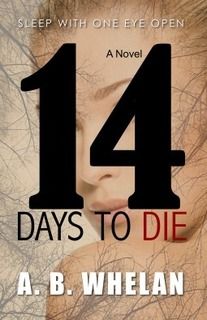 Synopsis: To what extent would you go to avenge your husband's infidelity?
Stay-at-home mom Sarah Johnson has the perfect family—a handsome, hardworking husband and two healthy and beautiful children. At least, that's what she's been telling herself for years. After the tragedies in her youth, Sarah deemed living a lie easier than dwelling on the past and facing her everyday failures. To avoid any kind of confrontation at home she doesn't read her husband's emails or spy on him like most jealous wives do. She wouldn't jeopardize her comfortable but dull life for anything.
But Sarah's world is about to crumble around her when she receives a phone call from a man with a heavy foreign accent telling her that her perfect husband has put a price on her head. She is offered two weeks to come up with a counteroffer or die. Why would her model husband Mike want her dead? Hasn't she been the perfect wife? Or has her karma finally caught up with her—making her pay for her former transgressions? The final countdown begins and now Sarah has to race against time to find out what went wrong in her marriage and find a way out of this nightmare.
So the game of life or death begins. Secrets are unveiled. Emotions are unleashed. Actions are taken.
Will there be a winner in this dangerous game when no one can escape the twist of fate?

Review: Psychological suspense/thriller hardly does this novel justice. You may think you know what's going on, but it's not something you can figure out completely. So brilliantly written!!!
I spent most of this book feeling sorry for Sarah. She thought her life was perfect, at least until the day she gets a phone call from someone who claims to be a hitman hired by her husband. He gives her 14 days to come up with more money than Mike is offering him, or else she dies.

The book is split into the next 14 days, and is occasionally interrupted with bits and pieces of police interviews which let the reader know that something horrible has happened, but not exactly what that is. Along the way, we learn, along with Sarah, the secrets Mike has been hiding from her, and feel her panic as the days slip away from her.
The ending was the biggest twist of the entire story, and yet was totally believable. I also enjoyed the relationship between Sarah and her neighbor Bruce--with everything that was going on, she deserved to find some happiness.

If you love suspense and/or thrillers, definitely give this book a read.
**I received a copy of this book in exchange for an honest review. All thoughts and opinions are entirely my own.**
Rating:
Four stars
About the author