Genre: Childrens Picture Book
File Size:

2579 KB

Publication Date:

October 9, 2015

Sold by:

Amazon Digital Services, Inc.

Language:

English

ASIN:

B015CCJOES
Synopsis:
Noira the Ant wears a diamond ring and tells everyone a king gifted it to her for bravery. She becomes famous as the Great Traveller Ant. But the truth is something different. Noira is a thief. Will the other ants learn the truth? What will Noira do if they find out?
The Ant Thief is a Read Aloud bed time story kids will enjoy. It is also suitable for children starting to discover books and stories.
Review:
This is a cute story complete with a moral. Noira is an ant who doesn't like to work, so she steals from other ants to get what she wants. Eventually she learns a hard lesson, and becomes a most productive worker.
The illustrations are simple, yet fully convey the story on each page. The writing is also reasonably simple, so that it holds the attention of children being read to, and is also appropriate for a beginning reader.
This short little book teaches three lessons to children: the importance of teamwork, not to steal from others, and not to lie.
This is a wonderful book which I recommend to everyone.
Rating: Five stars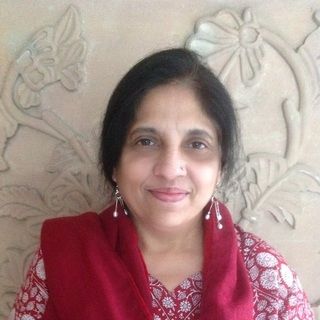 Gita V.Reddy is a writer of fiction for middle-graders and adults. She enjoys thinking up tales of different genres. She has written mysteries, adventure, fantasy, science fiction, and even an animal tale for children.
She wrote and illustrated her first picture book for kids in August, 2015. She plans to write a few more because the experience was very satisfying.
Ms Reddy was born in India, is a post graduate in Mathematics, worked in a bank for twenty-six years, is married to a physics professor, has a son doing research in neuro-electronics, and loves literature. Yes, her life is as mixed up as the multiple genres she writes.
She enjoys painting and spending time with her family, and LOVES walking in the rain.
She also writes under the name Heera Datta
Visit her website:
www.gitavreddy.com
and facebook page:
https://www.facebook.com/Gita-Reddy-943528985673288/timeline/