Title
: Animals Have Feelings, Too!: Exploring Emotions From A to Z
Author
: Karen Lee Stevens
Publisher
: All for Animals
Genre
: Children's Picture Book
Synopsis:
Filled with humor and whimsical illustrations, this enchanting and educational A to Z guide takes young readers on a journey through the alphabet with a lovable Labrador retriever named Sandy, who shows kids that animals and people share many of the same feelings. From A is for Affectionate to Z is for Zonked,
Animals Have Feelings, Too!
helps children to understand and express their feelings and to treat animals with kindness and respect.
For More Information
Animals Have Feelings, Too!: Exploring Emotions From A to Z is available at Amazon.
Discuss this book at PUYB Virtual Book Club at Goodreads.
Review:
This is a great book to introduce young children to a variety of words for emotions. Using animal in the illustrations and in the sentences that use each emotion, as well as giving a simple definition for each one, makes them relatable for children. From affectionate to zonked, and 24 emotions in between, Sandy the yellow Lab and his feline friend Willow do a wonderful job of sharing their feelings, which gives youngsters a chance to talk about situations where THEY might experience that emotion.
The illustrations are simple so that they don't overwhelm the young reader. I would recommend it for parents, teachers, or anyone with a youngster in their life.
Recommended for ages 4 and up.
Rating: Five stars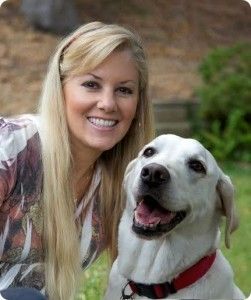 Karen Lee Stevens is the founder and president of All for Animals, a nonprofit organization dedicated to creating a compassionate world for animals and children through humane education and literacy programs that nurture the human-animal bond.

Karen is also an author and a Certified Humane Educator who, for the past 14 years, has given presentations to thousands of elementary school children and has helped them learn how to treat animals with love and respect.

In February, 2013, Karen launched ARF! (Animals + Reading = Fun!), a unique literacy program that gives children from all walks of life an opportunity to improve their reading skills and inspire them to become life-long readers by reading aloud to specially trained therapy dogs.