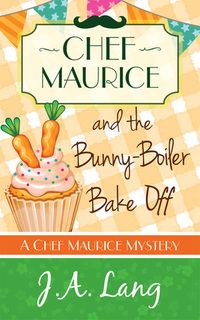 Genre: Cozy Mystery
Pages: 246
Publisher: Purple Panda Press
Publication Date: October 12, 2015
ISBN-13: 978-1910679081
Synopsis: They say all's Fayre in love and baking...
Spring has sprung, the bunting is up, and for the residents of the little Cotswold village of Beakley, this can only mean one thing: it's time for the Beakley Spring Fayre.
Drawing the crowds this year is stiletto-strutting celebrity chef Miranda Matthews, a woman for whom making enemies is a piece of (shop-bought) cake. And one of them is lurking around the Fayre, ready to make sure Miranda hangs up her apron—for good.
Faced with a murderer with a possible penchant for top(ping) chefs, Chef Maurice must sift through the clues and weigh up the suspects—not to mention contending with a sous-chef with mummy issues, a food critic on a diet, and a bulletproof pudding—as he finds himself on the trail of a killer who's not cooking by the rules...
Review: Chef Maurice is in the middle of yet another murder mystery. I love reading this series, and this installment reinforces that feeling. Chef, his employees, their friends and family--all the characters are fun and personable. The mystery is very well written, and the identity of the murderer totally surprised me.
I was glad to see Chef's pig, Hamilton, back in this book, as I think he is adorable! I'm also enjoying the development of the relationship between Patrick and PC Lucy.
This book provides plenty of twists and turns, and has a great deal of suspense and action. If you haven't met these folks yet, I hope you will get to know them soon.
**I received a copy of this book in exchange for an honest review. All thoughts and opinions are entirely my own.**
Rating: Four stars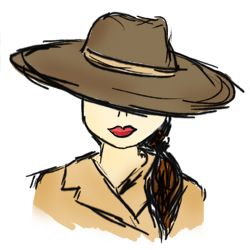 J.A. Lang is the author of the Chef Maurice Mysteries, set in the fictional Cotswold village of Beakley, conveniently located within driving distance of her home in Oxford, England. She lives with her husband, an excessive number of cookbooks, and a sourdough starter named Bob.
Her favourite authors include Agatha Christie, P.G. Wodehouse and Terry Pratchett.
When not at her writing desk, she enjoys cooking, eating, travelling to places with good food, drinking good wine, and thinking about her next meal. (Please note that any similarities between J.A. Lang and her main character, Chef Maurice, are purely coincidental.)