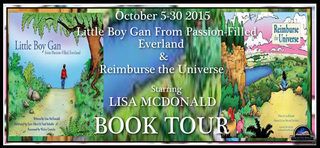 Title
: Little Boy Gan From Passion-Filled Everland
Genre
: Children's Picture Book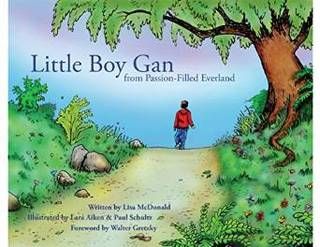 Synopsis:
McDonald's first book,
LITTLE BOY GAN FROM PASSION-FILLED EVERLAND
, tells the story of ten-year-old Gan. Gan is humble and wise with a loving spirit that he shares with the animals he meets in the magical forest where the story takes place. The curious animals watch Gan and observe his kindness and humility. Soon they seek the boy out to learn the secret of his happiness. The old soul gives his new friends advice on humility, passion, compassion, and paying it forward. The impact Gan has on the animals is life changing. The lessons they learn lead to expressions of gratitude for their individual gifts and embolden them to share their passions with the world.
Little Boy Gan From Passion-Filled Everland
is available at
Amazon
.
Review: This book, while marketed for children, has a message which is just as important for adults. It reminds all of us that we are on Earth to learn, to grow and to share---to be the best "you" that you can be, and to follow your passion. The story, which uses the animals of the enchanted forest of Everland to get the message across to young readers, is very well written and is paired with beautiful illustrations.
Rating: Five stars
About the author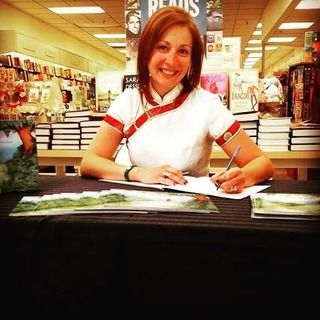 Lisa McDonald is an author and radio host. Her children's books,
LITTLE BOY GAN FROM PASSION-FILLED EVERLAND
and
REIMBURSE THE UNIVERSE
, take readers, young and old, on journeys with diverse characters that teach lessons of acceptance, understanding, and sharing. Lisa's radio program,
Carpe Diem
, promotes personal empowerment and showcases world-renowned authors, speakers, and musicians.
Writing has been a long-time passion for Lisa. "
I have been writing since the age of
five
.
I a
lways wrote poetry, short stories, anthologies, essays. My maternal grandmother foresaw me being a writer/author from a very young age and
encouraged
me to pursue it. As a result of reinventing myself due to a change in personal/familial circumstances
,
it became clear to me that writing was not meant to be a hobby but rather my vocation.
"
Lisa's third and fourth books,
PLANET POME-GRANITE
and
KISMET TALES FROM HAPPY TRAILS
, are forthcoming in late 2015 and early 2016.