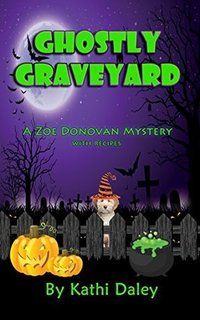 Synopsis:
When Zoe finds a body laying across the grave of Isaac Wainwright, the man behind a hundred year old legend, she sets out to find the killer before the deputy who is substituting for Salinger, finds a way to pin the murder on her. Meanwhile, Ellie is asked to babysit her cousins baby, Levi is AWOL, and the entire Donovan-Zimmerman household is busy with Halloween activities.
Review: This may be the 17th book in the series, but it is still just as great as the first. This is the second time Ms. Daley has given us two stories in one: the main story of Zoe and Zak (and the murder mystery), and also the continuation of the Zimmerman Academy story.
The characters continue to be well-written, well-developed and realistic. I enjoyed reading about Zoe figuring out how to balance her family, her job, and her investigating. Just like most parents, she is faced with more activities and responsibilities than time.
The book is a fun easy read, and the mystery will keep you guessing from beginning to end. Already looking forward to #18!
Rating: Four stars
About the author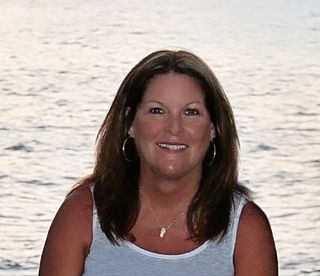 Kathi lives with her husband, kids, grandkids, and dogs in beautiful Lake Tahoe. When she isn't writing, Kathi likes to read (preferably at the beach or by the fire), cook (preferably something with chocolate or cheese,) and garden (planting and planning not weeding). She also enjoys spending time on the water when she's not hiking, biking, or snowshoeing, the miles of desolate trails surrounding her home.
Kathi uses the mountain setting in which she lives, along with the animals (wild and domestic) that share her home, as inspiration for her cozy mysteries.
Join me on Facebook at Kathi Daley Books (
www.facebook.com/kathidaleybooks
) for updates on my books, photos of life in Lake Tahoe, recipes, contests, and giveaways. For weekly updates and contests sign up for The Daley Weekly Newsletter (
http://eepurl.com/NRPDf
).