Genre: Thriller, Family Life, Domestic Drama
Hardcover:

352 pages

Publisher:

St. Martin's Press (October 6, 2015)

Language:

English

ISBN-10:

1250010748

ISBN-13:

978-1250010742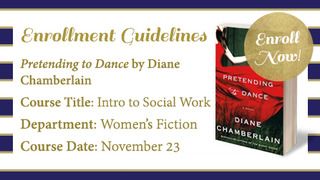 Synopsis:
Molly Arnette is very good at keeping secrets. She lives in San Diego with a husband she adores, and they are trying to adopt a baby because they can't have a child on their own. But the process of adoption brings to light many questions about Molly's past and her family--the family she left behind in North Carolina twenty years before. The mother she says is dead but who is very much alive. The father she adored and whose death sent her running from the small community of Morrison's Ridge. Her own birth mother whose mysterious presence in her family raised so many issues that came to a head. The summer of twenty years ago changed everything for Molly and as the past weaves together with the present story, Molly discovers that she learned to lie in the very family that taught her about pretending. If she learns the truth about her beloved father's death, can she find peace in the present to claim the life she really wants?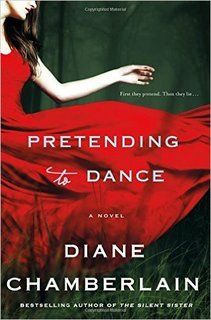 Review:
I only recently discovered this author, thanks to an audiobook program through our local library.
This is the eighth book of hers I have read, and I become a bigger fan with each one.
The story alternates between 2014 and 1990 to share Molly's past and present. In the present, Molly and her husband are in the process of adopting a baby, and Molly is concerned that the secrets she has been hiding for years will come to light. That leads us to the past storyline, where we get to find out about those secrets.
The author provides another page-turner, incorporating a great deal of information about adoption and multiple sclerosis into yet another book of family drama and dysfunction. There are a lot of comments I'd love to make about the characters and storyline, but I don't want to give away anything---so you'll just have to read it for yourself. :)
I have to say that this is probably the best of the Chamberlain books I have read to date. There is so much emotion involved, and my heart broke for Molly so many times, for so many reasons.
Highly recommend this one!
**I received a copy of this book in exchange for an honest review. All thoughts and opinions are entirely my own.**
Rating:
Four stars
About the author
Diane Chamberlain
is the USA Today and London Times bestselling author of 24 novels published in more than twenty languages. Some of her most popular books include
Necessary Lies
,
The Silent Sister
,
The Secret Life of CeeCee Wilkes
, and
The Keeper of the Light Trilogy
. Diane likes to write complex stories about relationships between men and women, parents and children, brothers and sisters, and friends. Although the thematic focus of her books often revolves around family, love, compassion and forgiveness, her stories usually feature a combination of drama, mystery, secrets and intrigue. Diane's background in psychology has given her a keen interest in understanding the way people tick, as well as the background necessary to create her realistic characters.
Diane was born and raised in Plainfield, New Jersey and spent her summers at the Jersey Shore. She also lived for many years in San Diego and northern Virginia before making North Carolina her home.
Diane received her bachelor's and master's degrees in clinical social work from San Diego State University. Prior to her writing career, Diane worked in hospitals in San Diego and Washington, D.C. before opening a private psychotherapy practice in Alexandria Virginia specializing in adolescents. All the while Diane was writing on the side. Her first book,
Private Relations
was published in 1989 and it earned the RITA award for Best Single Title Contemporary Novel.
Diane lives with her partner, photographer John Pagliuca, and her shelties, Keeper and Cole. She has three stepdaughters, two sons-in-law, and four grandchildren. She's currently at work on her next novel.
Please visit Diane's website
dianechamberlain.com
for more information on her newest novel,
Pretending to Dance
, and a complete
list of her books
.