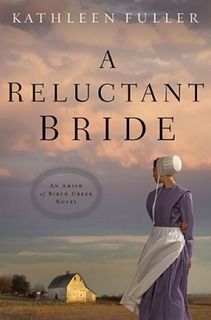 Synopsis:
She never wanted to marry. He hopes to make amends for past wrongs. Can love find a way to heal both of their hearts?
Sadie Schrock swore she would never marry. All of her other Amish friends could court and marry she was content to manage the family business and eventually take it over when her parents are ready to retire. But all of that changes when a reckless driver kills both of her parents and seriously injures her younger sister. With mounting hospital bills adding to the pile of debt her parents left behind, Sadie is left with no choice: she must marry. And not just any man the man who saw her at her weakest and walked away.
Aden knows what his brother did to Sadie years ago was inexcusable. And every day since that incident, Aden has lived with the guilt for not intervening sooner. When he is faced with the chance to protect Sadie once again, he can t let her down even if it means living with the scorn of the woman he loves for the rest of his life.
Working alongside Aden at the store, Sadie realizes he isn t the same boy who once betrayed her. Just when Sadie starts to let her guard down and perhaps develop feelings for her new husband, dangerous secrets are revealed. Now everything Sadie has worked so hard to protect is threatened, and she must find a way to save her family and herself.
Review: A very emotion-filled story of abuse, loss, arranged marriage, and secrets. There are some characters who are presented in a very unflattering light. Fortunately, at least one of them is able to see the error of his ways and to ask for forgiveness.
Watching Sadie and Aden try to get along with one another after Aden's father forces their marriage, and seeing them get to know who each other really are (rather than the person they presumed they knew), is in turns heartbreaking and encouraging.
There are several plot lines throughout this book, all of which tie together in an amazing climax scene.
I look forward to getting to know this Amish community even better in future installments of this series.
I received a copy of this book from The Fiction Guild in exchange for an honest review. All thoughts and opinions are entirely my own.
Rating: Five stars
About the author
Kathleen is the best-selling author of over thirty books, including the Hearts of Middlefield Series and the A Middlefield Family Series. She lives with her husband and three children in Northeast Ohio. Kathleen loves to hear from readers.