(A Cumberland Creek Mystery)
(Book 5)
Mass Market Paperback: 304 pages
Publisher: Kensington (September 29, 2015)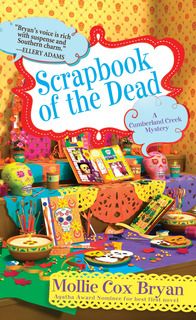 Synopsis:
Halloween means spooky scrapbooks for the Cumberland Creek Scrapbook Crop, but what's been happening around town is truly frightening. First a dead woman is found in the freezer at Pamela's Pie Palace, and the next day a second woman is found murdered by the river. Reporter Annie Chamovitz learns the victims were sisters and is certain their deaths are linked. Most bizarre of all, both women were found clutching scrapbook pages.
As their Saturday night crop quickly becomes an opportunity to puzzle out the murders, the ladies begin to wonder if Pamela is hiding more than her secret recipes for delicious pies--or if the crimes are related to the startling discovery that there are gangs in Cumberland Creek. As All Hallows Eve approaches, the crafty croppers must cut and paste the clues to unmask a deadly killer.
Includes tips and a glossary of terms for the modern scrapbooker!
Review:
This is a new to me series, and the first book I've had the pleasure of reading by this author. It was one of those books I read in one sitting--I just couldn't put it down!
The story is well-written and plotted, and the mystery is extremely well done, leaving characters and readers alike wondering whodunit. There are many twists and turns along the way,and I didn't figure out the mystery until it was revealed.
I also enjoyed the scrapbooking tips and ideas. Even though I am not a scrapbooker, I like to see/hear what others do.
I have to say that I would suggest reading this series in order, rather than just starting with this book. I felt as though I really didn't know who the characters were, and how they connected to one another.
**I received a copy of this book in exchange for an honest review. All thoughts and opinions are entirely my own.**
Rating: Four stars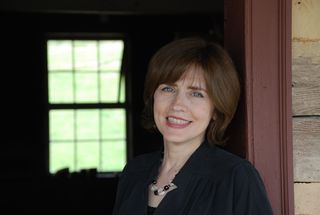 In addition to the Cumberland Creek mystery series, Mollie Cox Bryan wrote the regional bestseller Mrs. Rowe's Little Book of Southern Pies and Mrs. Rowe's Restaurant Cookbook: A Lifetime of Recipes from the Shenandoah Valley . An award-winning journalist and poet, she currently blogs, cooks, and scrapbooks in the Shenandoah Valley of Virginia with her husband and two daughters. Scrapbook of Secrets was nominated for an Agatha Award for Best First Novel.
a Rafflecopter giveaway