Happy Homicides – 13 Cozy Holiday Mysteries
by Joanna Campbell Slan and 12 more Cozy Authors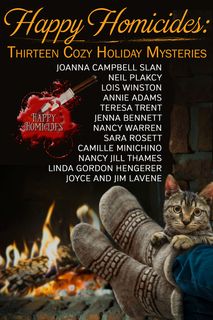 A holiday bonanza! A collection of traditional mysteries to celebrate the holidays, written by by thirteen bestselling and award-winning authors. Heartwarming, brain puzzling, craft-centered, and character driven reads that'll keep you entertained for hours. Nearly 800 pages of reading material, plus a special Recipe and Craft Bonus.
Kiki Lowenstein and the Rowan Branch – (Joanna Campbell Slan) When Horace Goldfader is accused of murder, Kiki learns how difficult it can be to maintain peace on earth—and to keep her deathbed promise to her late friend, Dodie.
Cara Mia Delgatto and the Misdirected Gifts — (Joanna Campbell Slan) Two waylaid items cause Cara to take a break from her booming retail business and follow her heart. Can asprinkling of holiday magic create a "happily ever after" ending for all involved?
The Christmas Dog — (Joyce and Jim Lavene) A woman running from her deadly past finds hope, and a dog, at Christmas.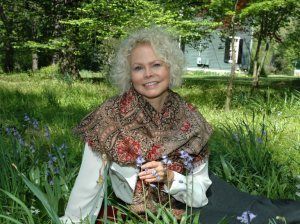 Joanna Campbell Slan is the award-winning author of the Kiki Lowenstein Mysteries (an Agatha Award Finalist) and two other mystery series. Her stories in the Chicken Soup for the Soul series has been read and loved by millions. Her books reviving the classic heroine Jane Eyre have won the prestigious Daphne du Maurier Award. In her past life, Joanna was a television talk show host, an adjunct professor of public relations, a sought-after motivational speaker, and a corporate speechwriter. She is married to David Slan, CEO of Steinway Piano Gallery-DC. The Slans make their home on Jupiter Island, Florida. Visit Joanna's website at www.JoannaSlan.com
a Rafflecopter giveaway