Publisher: Henery Press (October 20, 2015)
E-Book ASIN: B012B59QM4


Synopsis:
Rose Strickland's life is complicated. Besides her waitressing gig, she works part-time for Andre Thomas, a PI with no faith in Rose's ability to investigate, her love life with Sullivan has stalled, and her BFF, Roxy, has found a new bestie, leaving Rose out in the cold.
Determined to prove herself, Rose takes a case on the sly. As she searches for a missing MMA fighter, Rose discovers an illegal fight club, a group of ruthless businessmen, dead bodies, and a trail of drugs.
Hunting down clues that lead too close to home, Rose finds herself in the fight of her life. Can she beat the killer to the punch before she gets knocked out for good?
Books in the Rose Strickland Humorous Mystery Series:
DINERS, DIVES & DEAD ENDS (#1)

LAST DINER STANDING (#2)

DINER IMPOSSIBLE (#3)

DINERS KEEPERS, LOSERS WEEPERS (novella after DINER IMPOSSIBLE in HEARTACHE MOTEL)

DINER KNOCK OUT (#4)
Review: This is my first foray into the Rose Strickland series, but I don't think that it will be my last. Not only Rose, but also the supporting characters who surround her as this story plays out, are so much fun to get to know. Roxy and Sugar are hilarious, as is Ma Ferguson.
The mystery is very well developed, leaving the reader guessing at the identity of the murderer throughout the book. The characters are realistically written and believable. When Rose gets jealous of Roxy's budding friendship with Sugar, which is cutting into the time Roxy and Rose spend together, the reader can feel her pain.
I would definitely recommend this book, and the series, for anyone looking for a quick, enjoyable read.
**I received a copy of this book in exchange for an honest review. All thoughts and opinions are entirely my own.**
Rating: Four stars
About the author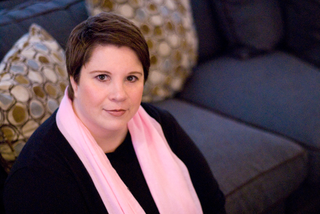 As a girl, Terri L. Austin thought she'd outgrow dreaming up stories and creating imaginary friends. Instead, she's made a career of it. She met her own Prince Charming and together they live in Missouri. She loves to hear from readers. Drop her a note at www.TerriLAustin.com.
a Rafflecopter giveaway