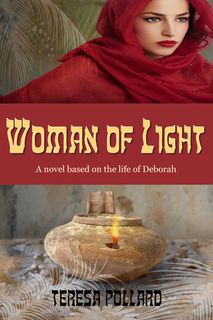 Synopsis:
Christian fiction inspired by the Bible, Judges chapters four and five.
On his deathbed, Deborah's grandfather prophesied she would be a Judge for Israel. But the elders of Ramah vowed a woman would never sit in the city gates to listen to cases. So Deborah and her husband, Barak, returned to his hometown of Kedesh, in the northern part of the Israel, where trouble brewed nearby: King Jabin II had appointed Sisera to be commander of his army… and his nine hundred iron chariots.
Meanwhile, God brings disputes to Deborah for her to adjudicate, and soon she is holding court under the palm trees outside of Kedesh. Then God tells Deborah to hurry back to Ramah, and the family escapes just before Commander Sisera invades Israel and ransacks Kedesh.
But Israel has no standing army to respond, and not a shield or a spear was seen among forty thousand men. How will God use two such improbable people, a peasant woman and her husband, to lead Israel to victory against this formidable foe?
Review: A wonderful Biblically based story. It fills in some of the missing pieces of the story of Deborah from Judges. The author brings all the major players in the story to life in a way that draws the reader into the story and makes you feel you are right there among them.
Deborah's faith in the Lord and willingness to follow His leading is evident throughout the story. It is a good lesson for all of us to follow.
This is a marvelous read. It was a real page-turner, and I hated any time I had to put it down to do other things.

**I received a copy of this book from the publisher in exchange for an honest review. All thoughts and opinions are entirely my own.**
Rating: Four stars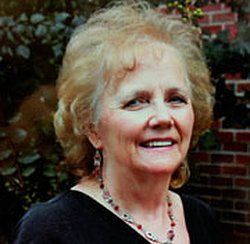 Teresa Pollard is from Richmond, Virginia, and was saved at a young age. She has a Masters degree in English and Creative Writing from Hollins College and has served as a Sunday School teacher and children's worker for most of the last forty years. Married for forty years, she was devastated by divorce and the death of her youngest daughter, but God has blessed her with a new home and another grandson, and she now resides in Dacula, Georgia. Her website is TeresaPollardWrites.com