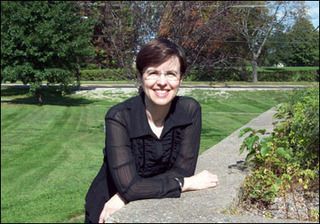 Sofie Ryan/Sofie Kelly are the pseudonyms of young adult writer and mixed-media artist, Darlene Ryan. Sofie/Darlene lives on the east coast with her husband and daughter. In her spare time she practices Wu style tai chi and likes to prowl around thrift stores. And she admits to having a small crush on Matt Lauer.
Sofie Ryan writes the Second Chance Cat Mystery Series which started in April 2014 and is set in Maine. It features Sarah Grayson who is the happy proprietor of Second Chance, a charming shop in the oceanfront town of North Harbor, Maine. At the shop, she sells used items that she has lovingly refurbished and repurposed. But her favorite pet project so far has been adopting a stray cat she names Elvis.
As Sofie Kelly she writes the New York Times bestselling Magical Cats mysteries. It features Kathleen Paulson, who is a librarian in Mayville Heights, Minnesota. She is adopted by two stray cats, Hercules and Owen, and is shocked to learn they have magical abilities.