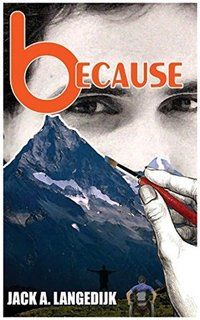 Synopsis:
Robert had reached the summit of many mountains. His adventures took him to unimaginable heights, yet his greatest achievements were not in conquering these majestic beauties, but in his ability to reach people in need. That is, until he's the one facing the toughest climb of his life.
Roberto Sanchez is living the dream; one could say the man had it all. He is blessed with a beautiful wife and daughter who complete him. A career that reaches at-risk kids that brings him true joy. Then a tragic accident leads Robert to a chasm of dark despair. Although his interventions have reached many, he found he is incapable of helping himself off the edge of a cliff, jeopardizing his career, his marriage, and himself.
because takes us on a journey of two Roberts as he struggles to find a way to once again believe.
Thoughts:
I really wanted to like this book, but it just never really held my attention and sucked me in the way books do which I truly enjoy. I get the premise behind it, but it didn't really bring out any emotions in me. I was not inspired the way I expected I would be. I was incredibly disappointed by this book.
My biggest problem with it was the way the story jumped from the present day to four months prior and back again. I would have been able to follow it much easier if it had been in chronological order.
**I was given a copy of this book in exchange for an honest review. All thoughts and opinions are entirely my own.**
My rating: One star