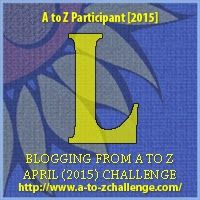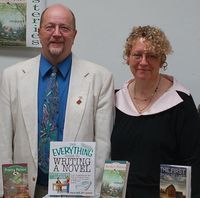 Together Jim and Joyce write the Renaissance Faire Mysteries started in 2008 and set in South Carolina. It features assistant college professor and USC doctoral candidate Jessie Morton who also studies medieval crafts every summer at Columbia, S.C.'s Renaissance Faire Village. She finds herself entangled in murders.
They also write the Taxi For The Dead Paranormal Mysteries together.

Former Nashville police officer Skye Mertz uses her training to solve mysteries for her new boss, a sorcerer named Abraham Lincoln Jones. Abe brought Skye back to life for twenty years after she signed his contract to serve him for that time.
Now Skye picks up Abe's zombie workers—like herself—when their time is up. She takes care of her daughter, Kate, with the help of her ghostly mother-in-law, Addie, and Lucas, a sorcerer with amnesia.
Jim and Joyce also write The Retired Witches Spellbook Mystery series which started in December 2014.

Three middle-aged witches who live in Wilmington, North Carolina are ready to retire to Boca Raton, Florida. Before they can retire, they must give up their magic, recruit and train three new witches to take their places, and hand off the spellbook they have added to for years. It doesn't seem like it would be too hard, but that's before their spellbook is stolen and they must accomplish it all with limited magic and hilarious results.
Another of their works is the Missing Pieces Mystery series which started in 2010 and takes place in North Carolina. This is a seaside-set paranormal mystery. It features Dae O'Donnell, a woman with a gift for finding lost
things and
the stories behind lost lives. Dae O'Donnell is the mayor of Duck, North Carolina-and the person everyone turns to when they've lost something. One touch and Dae can find it, and missing pieces seem to find their way to her, whether she wants them to or not.
As J.J. Cook, they write the Sweet Pepper Fire Brigade series and the Biscuit Bowl Food Truck series. The Sweet Pepper series is set in Sweet Pepper, Tennessee and features Fire Chief Stella Griffin, as well as the ghost of the former fire chief, Eric Gamlyn. The Biscuit Bowl series takes place in Mobile, Alabama. Zoe Chase wants to open a restaurant, but while she is trying to save enough money to renovate the location she found, she drives a food truck--and solves murders.