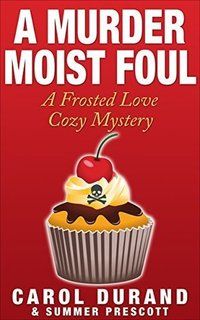 Synopsis:
Everyone knows about the rivalry between local celebrity baker Missy Gladstone and the jealous and often zealous donut man Darryl Davis from across town, but no one ever thought it would come to murder.
As the town gets stirred up over what looks to be their very own version of a murder mystery tv show they can't believe what's happening in their little town. If it wasn't enough that they think Ben's a suspect, now someone has been lurking around her home after dark. Could she be next?
Thoughts:
For the most part, this was an entertaining, amusing story. However, I was disappointed with the wrap up of the murder mystery. The killer turned out to be someone I didn't even remember ever being mentioned until the reveal.
**I was given a copy of this book by the author in return for an honest review. All thoughts and opinions are entirely my own.**
My rating: Three stars