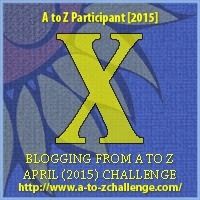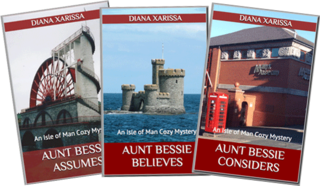 Diana Xarissa writes the Isle of Man Cozy Mystery series which started in 2014 and is set on the Isle of Man. It features Aunt Bessie, a character who first appeared in the Isle of Man Romance Island Inheritance. In that novel, she had just passed away, so the cozy mysteries are set about fifteen years before the romance novels (circa 1998). Bessie's lived her entire adult life in a small cottage on Laxey Beach in the Isle of Man. Until now, murder was just something that happened in her favorite fiction.
As D. X. Dunn, Diana writes action/fantasy/adventure stories aimed at "middle grade" readers (ages 6 to 12). Collectively these are the Distania Chronicles and they tell the story of two ten-year-old best friends who accidentally discover another world complete with magic, dragons, unicorns and wizards. The friends struggle to figure out who they can trust as they meet fighting princes, an elderly king and a slew of magical creatures they didn't even think existed.
As Diana X. Dunn, Diana writes the F6 series of novels, mystery/thrillers set in the not-too-distant future. F6 was adopted by an international multi-governmental agency that doesn't officially exist. Throughout her childhood she was simply identified as F6, the sixth female baby adopted into the program. Now she changes identities as often as other women change their shoes, moving through the world completing top-secret missions and keeping her distance. She's just trying to do her job. Somewhere out there is one man who wants to stop her.