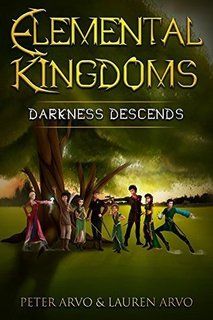 Genre: Fantasy/Magic
Series:

Elemental Kingdoms

Paperback:

434 pages

Publisher:

CreateSpace Independent Publishing Platform; 1 edition (January 1, 2016)

Language:

English

ISBN-10:

1522917039

ISBN-13:

978-1522917038
Synopsis:
Once there were many kingdoms of myth and legend, but six stood apart from the rest. They may have lost their origins, but they still possessed their elemental abilities of creation as well as destruction. Their rule was about to be threatened by an unseen group, who have waited patiently to make their move.

A group of powerful royal blooded teenagers are about to experience the time of their lives, but also have their lives turned upside-down. They will have to go beyond what they thought possible, stretching their skills, friendship, courage, love, and powers to the breaking point.
Review: This is an action-packed adventure. It will appeal to preteens and teens, as well as to adults who enjoy the fantasy genre. The main characters are a group of teenagers with magical abilities and royal blood.
The story ends with a cliffhanger which will leave you anxiously waiting for the next book in this series.

The fact that the author is a teenager makes this an even more amazing debut work. She has a talent that is definitely worth watching.
** I received a copy of this book in exchange for an honest review. All thoughts and opinions are entirely my own.**
Rating: Four stars
About the authors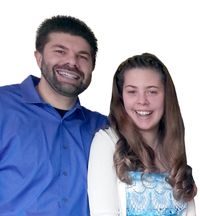 At eleven years old, Lauren Arvo started working out the details to a suspenseful fantasy action novel. Three years later, in 2014, and with the assistance of her dad, Peter Arvo, that first manuscript became the basis for Elemental Kingdoms.
Lauren is a home-schooled teenager who loves reading and writing about ancient myths and legends. She also enjoys participating in the online role-playing community and competing in various online gaming events. Lauren lives with her parents, a cat, and a dog in rural Michigan.
Peter is a husband, dad, researcher, and Lauren's coauthor.