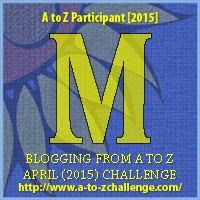 Mary Jane Maffini is the author of the Camille MacPhee mystery series. These books feature Camille, a victims' advocate in Ottawa, her office assistant, Alvin Ferguson, her eccentric friends and her interfering family, as well as the new love in her life, Sgt. Ray Deveau. There are currently six books in the series, with a seventh in the works.
The Fiona Silk series features

a would-be divorcée with a strong desire to be left alone, an urgent need to make some money, and an almost total lack of talent when it comes to writing romance novels. Nobody's perfect. She's a nice girl, and good friend, and the kind of person you can count on for a bit of humour if you're stuck overnight in a damp cave that smells of bear. Maybe she'll do better writing an erotic cookbook, although she's not much good in the kitchen either and it's been a long time since she had anything resembling a sex life. There are two books in this series.
She also writes the Charlotte Adams series, which takes place in upstate New York. Charlotte is a five foot tall thirtysomething professional organizer. There are five books in this series, which also contains organizational tips.
With her daughter Victoria, Mary Jane writes the Book Collector Mysteries under the name Victoria Abbott. The fourth book in this series is being published this year.