Series:

Zoe Donovan Mystery

Paperback:

262 pages

Publisher:

CreateSpace Independent Publishing Platform (December 1, 2015)

Language:

English

ISBN-10:

151738852X

ISBN-13:

978-1517388522
Synopsis:
It's Christmas in Ashton Falls and the entire Zimmerman household is gearing up for their first Christmas as a newly formed family unit. While Zak is busy decking the halls, Zoe is busy tracking down a killer while still taking the time to make certain a little girls Christmas wish comes true. It's funny, it's family, it's a Zak and Zoe Christmas.
Review: With each new book in this series, I love Zak, Zoe, and their family even more. This time around, they are all involved in the hustle and bustle of Christmas prep. I love that all of them are doing things for the community as well as for the family.
As usual, Zoe ends up in the middle of murder mystery. This time around, she can't remember what happened, and isn't sure just how involved she was in the fire and murder at Ellie's restaurant. She also tries to find a missing dog in order to make a little girl's Christmas wish come true.
I have to admit to being a little disappointed at how the murder mystery wrapped up....let's just say that justice wasn't really served in this case. Anything else would be a spoiler, and I wouldn't want to do that!!
Looking forward to the next adventure, which will be taking place in Ireland!!
Rating: Four stars
About the author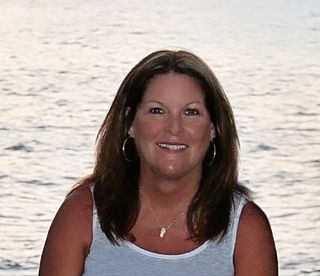 Kathi lives with her husband, kids, grandkids, and dogs in beautiful Lake Tahoe. When she isn't writing, Kathi likes to read (preferably at the beach or by the fire), cook (preferably something with chocolate or cheese,) and garden (planting and planning not weeding). She also enjoys spending time on the water when she's not hiking, biking, or snowshoeing, the miles of desolate trails surrounding her home.
Kathi uses the mountain setting in which she lives, along with the animals (wild and domestic) that share her home, as inspiration for her cozy mysteries.
Join me on Facebook at Kathi Daley Books (
www.facebook.com/kathidaleybooks
) for updates on my books, photos of life in Lake Tahoe, recipes, contests, and giveaways. For weekly updates and contests sign up for The Daley Weekly Newsletter (
http://eepurl.com/NRPDf
).