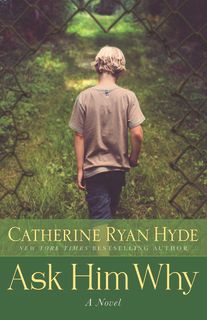 Paperback:

332 pages

Publisher:

Lake Union Publishing (December 15, 2015)

Language:

English

ISBN-10:

1503948900

ISBN-13:

978-1503948907
Synopsis: From the bestselling author of Pay It Forward comes the stunning and emotional story of a young soldier's unthinkable act…and the bonds of a sister and brother's love.
Ruth and her little brother, Aubrey, are just teenagers when their older brother ships off to Iraq. When Joseph returns, uninjured, only three and a half months later, Ruth is happy he is safe but also deeply worried. How can it be that her courageous big brother has been dishonorably discharged for refusing to go out on duty? Aubrey can't believe that his hero doesn't have very good reasons.
Yet as the horrifying details of the incident emerge, Joseph disappears. In their attempts to find him, Ruth and Aubrey discover he has a past far darker than either of them could imagine. But even as they learn more about their brother, important questions remain unanswered—why did he betray his unit, his country, and now his family? Joseph's refusal to speak ignites a fire in young Aubrey that results in a disastrous, and public, act of rebellion.
The impact of Joseph's fateful decision one night in Baghdad will echo for years to come, with his siblings caught between their love for him and the media's engulfing frenzy of judgment. Will their family ever make their way back to each other and find a way to forgive?
Review: This book highlights how some families keep secrets from each other for years, to the detriment of the family members and of their relationships. I spent most of the book feeling bad for what Ruth and Aubrey were going through, and being angry at Joseph and their parents. But by the end of the book, the only person I was still angry with was their father.
My favorite character was Hamish, who was a father figure to Joseph, and became a close friend to Ruth as well. His insights into other people, and into situations, is amazingly clear and accurate.
This is a very thought-provoking story. The military theme is a hot topic which will create a lot of discussion points.
**I received a copy of this book in exchange for an honest review. All thoughts and opinions are entirely my own.**
Rating: Four stars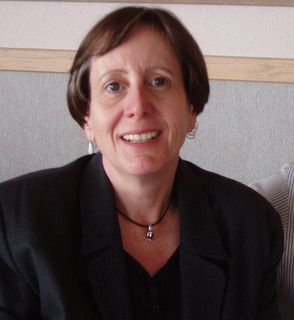 Catherine Ryan Hyde is the author of 30 published and forthcoming books, including ASK HIM WHY, WORTHY, THE LANGUAGE OF HOOFBEATS, TAKE ME WITH YOU, WHERE WE BELONG, WHEN I FOUND YOU, WALK ME HOME, SECOND HAND HEART, DON'T LET ME GO, and WHEN YOU WERE OLDER.
An avid hiker, traveler, equestrian, and amateur photographer, she has just released her first book of photos, 365 DAYS OF GRATITUDE: PHOTOS FROM A BEAUTIFUL WORLD.
She is co-author, with publishing industry blogger Anne R. Allen, of HOW TO BE A WRITER IN THE E-AGE: A SELF-HELP GUIDE.
Her best-known novel, PAY IT FORWARD, was adapted into a major motion picture, chosen by the American Library Association for its Best Books for Young Adults list, and translated into more than 23 languages for distribution in over 30 countries. The paperback was released in October 2000 by Pocket Books and quickly became a national bestseller. Simon & Schuster released PAY IT FORWARD: YOUNG READERS' EDITION in August of '14. It is suitable for kids as young as eight. A special Fifteenth Anniversary Edition of the original PAY IT FORWARD was released in December of '14
LOVE IN THE PRESENT TENSE enjoyed bestseller status in the UK, where it broke the top ten, spent five weeks on the bestseller lists, was reviewed on a major TV book club, and shortlisted for a Best Read of the Year award at the British Book Awards. Both BECOMING CHLOE and JUMPSTART THE WORLD were included on the ALA's Rainbow List, and JUMPSTART THE WORLD was a finalist for two Lambda Literary Awards. WHERE WE BELONG won two Rainbow Awards in 2013.
New Kindle editions of her backlist titles FUNERALS FOR HORSES, EARTHQUAKE WEATHER AND OTHER STORIES, ELECTRIC GOD, and WALTER'S PURPLE HEART are now available. Also available is THE LONG, STEEP PATH: EVERYDAY INSPIRATION FROM THE AUTHOR OF PAY IT FORWARD, her first book-length creative nonfiction.
More than 50 of her short stories have been published in The Antioch Review, Michigan Quarterly Review, The Virginia Quarterly Review, Ploughshares, Glimmer Train and many other journals, and in the anthologies Santa Barbara Stories and California Shorts and the bestselling anthology Dog is my Co-Pilot. Her stories have been honored in the Raymond Carver Short Story Contest and the Tobias Wolff Award and nominated for Best American Short Stories, the O'Henry Award, and the Pushcart Prize. Three have been cited in Best American Short Stories.
She is founder and former president (2000-2009) of the Pay It Forward Foundation, and still serves on its board of directors. As a professional public speaker she has addressed the National Conference on Education, twice spoken at Cornell University, met with Americorps members at the White House and shared a dais with Bill Clinton.
For more information, please visit the author at catherineryanhyde.com