High Strung




by Janice Peacock
High Strung
, A Glass Bead Mystery ebook will be 99 cents from Dec 5 to Dec 9. A Bead in the Hand
, book two in the Glass Bead Mystery Series, is now available. Both can be found in paperback and ebook editions on Amazon
, Barnes and Noble, and iTunes.
Cozy Mystery
Paperback: 218 pages
Publisher: Booktrope Editions (August 31, 2015)
ISBN-13: 978-1513700335
E-Book ASIN: B014QH483C
Synopsis:
After inheriting a house in Seattle, Jax O'Connell is living the life of her dreams as a glass beadmaker and jewelry designer. When she gets an offer to display her work during a bead shop's opening festivities, it's an opportunity Jax can't resist—even though Rosie Perez, the store's owner, is the surliest person Jax has ever met.
The weekend's events become a tangled mess when a young beadmaker is found dead nearby and several oddball bead enthusiasts are suspects. Jax must string together the clues to clear her friend Tessa's name—and do it before the killer strikes again.
Review: First in a series, and I can hardly wait to read more. Jax O'Connell, the main character, is fun and personable. During a weekend of festivities at a local bead shop opening, she finds herself in the middle of the investigation of a murder and an attempted murder. There is no lack of suspects, and Jax is just as confused as the police--until pieces start to fall into place.
I enjoyed all the information on bead and jewelry making throughout the book. The interaction between all the characters is fun to read, and there are plenty of humorous incidents as well. Mojitos will make me smile for the rest of my life!
I would highly recommend this book to everyone.
Rating: Four stars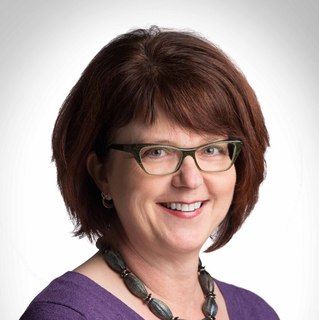 Janice Peacock decided to write her first mystery novel after working in a glass studio full of colorful artists who didn't always get along. They reminded her of the odd, and often humorous, characters in the murder mystery books she loved to read. Inspired by that experience, she combined her two passions and wrote High Strung: A Glass Bead Mystery, the first book in a new cozy mystery series featuring glass beadmaker Jax O'Connell.
When Janice Peacock isn't writing about glass artists who are amateur detectives, she makes glass beads using a torch, designs one-of-a-kind jewelry, and makes sculptures using hot glass. An award-winning artist, her work has been exhibited internationally and is in the permanent collections of several museums. She lives in the San Francisco Bay Area with her husband, three cats, and seven chickens. She has a studio full of beads…lots and lots of beads.
a Rafflecopter giveaway