File Size:

895 KB

Print Length:

204 pages

Publisher:

Booktrope Editions (December 5, 2015)

Publication Date:

December 5, 2015

Sold by:

Amazon Digital Services, Inc.

Language:

English

ASIN:

B01721C3XQ
Synopsis:
A bead bazaar turns bizarre when jewelry designer and glass bead maker Jax O'Connell discovers a body beneath her sales table. Everyone assumes the death of famous bead artist Saundra Jameson is an accident—until homicide detective Tiffany Houston arrives, ready to drag Jax off to jail as her top suspect. Jax and her friend Tessa must scramble to find the killer among the fanatic jewelry shoppers, eccentric vendors, and Saundra's many enemies.
While trying to solve the mystery, Jax and Tessa have their hands full with a scumbag show promoter, hipsters in love, and a security guard who wants to do more than protect Jax from harm. Adding to the chaos, Jax's quirky neighbor Val arrives unexpectedly at the dilapidated—and possibly haunted—hotel where they're staying, and she's brought trouble with her.
Can Jax untangle the clues to find the crafty killer before she's arrested for murder?
Review: This is the second book in the Glass Bead series, and it is just as enjoyable as the first. It is an easy read, full of drama and humor. As with the first book, there is educational information about bead making, which is a fascinating process.
Once again, Jax is caught up in a murder investigation--and is the prime suspect. With the help of her friends, and some new people we hadn't met in the first book, she follows clues and solves the mystery. She also gets herself into some difficult situations, putting her life in danger.
I found the mystery part of the story very engrossing, and was totally surprised by the identity of the killer, as well as the reason behind it. I certainly hope we will get to read MANY more of Jax's adventures in the future.
**I received a copy of this book in exchange for an honest review. All thoughts and opinions are entirely my own.**
Rating: Five stars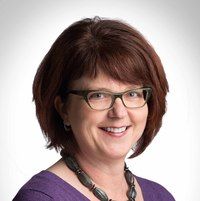 Janice Peacock decided to write her first mystery novel after working in a glass studio full of colorful artists who didn't always get along. They reminded her of the odd, and often humorous, characters in the murder mystery books she loved to read. Inspired by that experience, she combined her two passions and wrote High Strung: A Glass Bead Mystery, the first book in a new cozy mystery series featuring glass beadmaker Jax O'Connell.
When Janice isn't writing about glass artists-turned-amateur-detectives, she makes glass beads using a torch, designs one-of-a-kind jewelry, and makes sculptures using hot glass. An award-winning artist, her work has been exhibited internationally and is in the permanent collections of the Corning Museum of Glass, the Glass Museum of Tacoma, WA, and in private collections worldwide.
Janice lives in the San Francisco Bay Area with her husband, three cats, and seven chickens. She has a studio full of beads...lots and lots of beads.