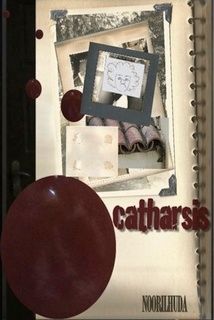 Book Information
Genre: Thriller, suspense
Paperback:

270 pages

Publisher:

CreateSpace Independent Publishing Platform; 01 edition (July 3, 2015)

Language:

English

ISBN-10:

1514709759

ISBN-13:

978-1514709757
Synopsis:
Ten year old Daniel has been missing for more than a week. His family and the police have all but lost hope of finding him alive. Then a strange old man enters the precinct at the 99th Avenue and declares he knows where the boy is - and who he's with. The lead detective on the case Aurora Fox is skeptical. Is the hemophiliac puppet master, Maxwell Caine, part of the puzzle or the solution - and why does he look so dolled up?
Dark tale of a tough-as-nails detective, a curious old man and a persistent district attorney - all trying to catch a pedophile - (scratch that) - a serial killer.
Fear is relative.
What would you do to be free?
Review: Based solely on the synopsis above, I thought that I would be a huge fan of this book. I love thrillers, especially those that involve missing children. Unfortunately, this one was a huge disappointment.
By the end of the first chapter, I was totally confused, and I never got my confusion cleared up in the rest of the book. I couldn't make sense of much of what was happening, and the characters seemed more than just a little unrealistic.
The main character, Aurora, was a huge disappointment. A police officer who is as abusive as she appeared would never still be on the force. She threatens and intimidates people at every turn, and she doesn't even have a partner assigned to keep her under control.
In most cases I would probably have given up on this book in the first 50 pages or so, but because I took in on for review, I kept reading in hopes that things would be made clear by the end. The storyline has a lot of potential, but the execution was less than optimal.
**I received a copy of this book in exchange for an honest review. All thoughts and opinions are entirely my own.**
Rating: Two stars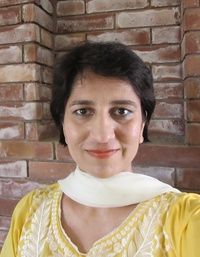 Noorilhuda has done her Masters in Psychology and Bachelors At Law. However, most of her career is rooted in the field of journalism. She is currently working as a senior broadcast producer and freelance journalist in Islamabad, Pakistan.
She usually writes on socio-political and security-related issues. A collection of her cover stories and other published pieces for leading English-language newspapers and monthlies is available at:
https://www.scribd.com/noorilhuda