Genre: Women's Fiction
Paperback:

228 pages

Publisher:

Lake Union Publishing (December 15, 2015)

Language:

English

ISBN-10:

1503949648

ISBN-13:

978-1503949645
Synopsis:
Iliana Passing—wife, mother, and former acclaimed journalist—gave up her career to start a family. Almost fifteen years later, despite how much she loves her husband and kids, she can't help wondering how she ended up with a life spent carpooling and running errands.
Ready to get back into the journalism game, Iliana searches for an exciting lead. When she discovers that Jeff Downs, the heartthrob star of an old TV show and her girlhood crush, now owns a nearby textile company, she thinks she's found her story: teen celebrity and its aftermath. But as Iliana gets to know Jeff, the two grow closer than she ever could've imagined. Now that her teenage dream has walked into her present-day reality, how far will she go to entertain an old fantasy?
Review: I really enjoyed this story. I think we all fantasize now and then about meeting our teen idol crush, and actually spending time with them. For Iliana, that fantasy comes true, as she gets a chance to interview her crush. In the process, she finds real life doesn't always stand up to the fantasy....but she puts her marriage in jeopardy as she is learning this truth.
The best part of this story was seeing the growth in Iliana--personally and professionally. She goes from being self-absorbed and bored with her life to truly being present in the lives of her husband and children while also deciding to go back to pursuing a career.
This book held my attention from beginning to end. I was surprised by how quick and easy a read it was for me. I look forward to more from this author in the future.
**I received this book from the BookSparks Cozy Reads Blog Tour in exchange for an honest review. All thoughts and opinions are entirely my own.**
Rating: Four stars
About the author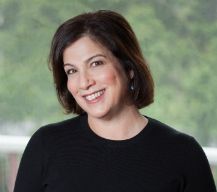 Barbara Solomon Josselsohn is a magazine writer specializing in articles and essays about home and family. Her work has appeared in the
New York Times
,
Consumers Digest
,
Parents
,
American Baby
, and
Westchester Magazine
, as well as on numerous websites. She and her husband live in Westchester County, New York, and have three children and a lovable shih-poo.
The Last Dreamer
is her first novel.