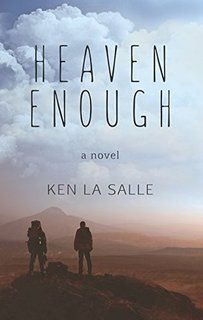 Paperback:

324 pages

Publisher:

Limitless Publishing, LLC (February 9, 2015)

Language:

English

ISBN-10:

1680580523

ISBN-13:

978-1680580525
Is a poem about longing, about wishing for something more. "What would it be like if I had heaven enough?" it reads.
Matt Murphy reads these words for the first time at his wife's funeral. After a death shrouded with mystery, it is the first time he learns that she wrote poetry. He and Diva were married for nearly twenty years, yet he did not "know" her. A poet and lover of culinary delights, she is struck by a car and killed instantly—randomly—on the wrong side of town.
When her brother, the "monk," appears for the funeral, Matt is set on an unprecedented course. The two find Diva's computer filled with preparations to hike the Pacific Crest Trail. Over 2600 miles from Mexico to Canada...and she was leaving without her husband.
Matt takes it upon himself to hike the trail and sprinkle her ashes along the way. What happens in the first two hours is dumbfounding.
What happens next changes his life forever.
Review: I had never heard of this author or book before I was offered the opportunity to read and review it. The "hook" for me was that the wife was a poet, which I have been since the age of ten. On that connection alone, I chose to give this novel a chance, and I am very glad I did.

This book is powerfully written and is very inspirational. It's a beautiful, clever story. Most of the story takes place on the Pacific Coast Trail, where we begin to see a transformation in Matt. There are surprises for the reader, and for Matt along the way. This is a tale of love, romance, sorrow, grief, regret, humor and more.
The ending was very surprising, but one that made a great deal of sense upon reflection.
Rating: Four stars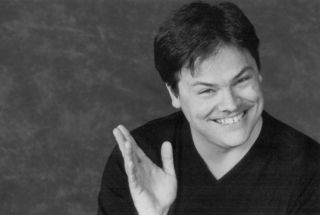 Novelist and Playwright, Ken La Salle grew up in Santa Ana, California and has remained in the surrounding area his entire life. He was raised with strong, blue-collar roots, which have given him a progressive and environmentalist view. As a result, you'll find many of his stories touching those areas both geographically and philosophically. He's also very funny.