Genre: Cozy mystery
Paperback:

242 pages
Publisher:

CreateSpace Independent Publishing Platform (December 15, 2015)
Language:

English
ISBN-10:

1517575516
ISBN-13:

978-1517575519
Synopsis:
Alyson and the gang head to a ski resort in the Colorado Rockies the week after Christmas. Before they even make it to the house they will be staying at for the week, they stumble across a body in the snow. When they realize that the body is one incident in a series of unusual occurrences, they decide to throw a little sleuthing in with their holiday plans.
Review:
The more I read of this series, the more I enjoy it. I can definitely see this becoming the Nancy Drew of the current generation. The young people are a wonderful group of kids. They are always there for each other, they have a sense of civic pride, and they also seem to find themselves in the middle of every murder that happens in town--and anywhere else they go!

Although this series is marketed toward young adults, it is also suitable reading for adults who enjoy cozy mysteries.
In this fifth installment, the teens are on a ski vacation in Colorado, or at least that is the plan. Before they even arrive at their cabin they get involved in the death/murder of another guest at the resort, as well as a series of other "accidents." Is someone trying to ruin the reputation of the resort, or is there a more personal motive behind these events? And will the teens ever get to hit the ski slopes?
Once again, Kathi presents a great mystery for her readers. It is a real page turner, and full of surprises. A great light read for the holiday season.
Rating: Five stars
About the author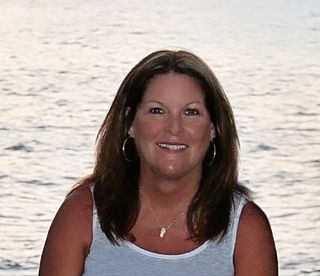 Kathi lives with her husband, kids, grandkids, and dogs in beautiful Lake Tahoe. When she isn't writing, Kathi likes to read (preferably at the beach or by the fire), cook (preferably something with chocolate or cheese,) and garden (planting and planning not weeding). She also enjoys spending time on the water when she's not hiking, biking, or snowshoeing, the miles of desolate trails surrounding her home.
Kathi uses the mountain setting in which she lives, along with the animals (wild and domestic) that share her home, as inspiration for her cozy mysteries.
Join her on Facebook at Kathi Daley Books (
www.facebook.com/kathidaleybooks
) for updates on her books, photos of life in Lake Tahoe, recipes, contests, and giveaways. For weekly updates and contests sign up for The Daley Weekly Newsletter (
http://eepurl.com/NRPDf
).