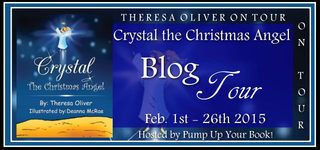 Genre: Children's Picture book
Paperback:

66 pages

Publisher:

Write More Publications; first edition (December 5, 2013)

Language:

English

ISBN-10:

0692600531

ISBN-13:

978-0692600535


Synopsis:
All of the angels in Heaven are preparing for a big event, and Crystal, a little angel, wants to be a part of it. But the more she tries, the more the angels tell her that she is just too little. That is, until God himself gives her the biggest, most important task of all ... going with the Archangel Gabriel to Mary, and bringing God's greatest gift to the world. But can Crystal do what God asks? Journey with Crystal as she discovers that God sometimes chooses the most unlikely for the greatest tasks. Crystal also discovers that you are never too little to do great things. You just need to believe and never give up.
Crystal the Christmas Angel
is available at
Amazon
.
Discuss this book at PUYB Virtual Book Club at
Goodreads
.
BOOK TRAILER
Review:
This is a wonderful book for encouraging children to realize that they can do important things no matter their size. Crystal may be one of the smallest angels in Heaven, but she ends up playing a hugely important role in the Nativity.
The story is easy to read, and the illustrations are beautiful. Portions of the story are not exactly Biblical, but that doesn't deter from the message of the story, in my opinion.
This would be a wonderful book to add to your library of Christmas tales.
**I received a copy of this book in exchange for an honest review. All thoughts and opinions are entirely my own.**
Rating:
Five stars
About the author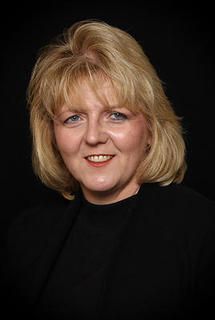 Theresa Oliver grew up in southern Indiana, across from Louisville, Kentucky, in Clarksville, Indiana. In her childhood, she fell in love with the power of the written word, a love affair that has continued her whole life. She moved to Florida, where she has lived much of her adult life. She attended the University of Tennessee at Martin, Martin, Tenn., and earned her Bachelor of Arts in Communications degree, News Editorial sequence. She also earned a Master of Arts in Teaching degree, Early Childhood Education sequence, from Armstrong Atlantic State University, Savannah, Ga. She is currently a writer, a full-time teacher, and the owner of Write More Publications and TNT Author Services. However, her greatest adventure is as a mother of three beautiful boys. Oliver currently resides in Kissimmee, Florida, with her husband and children.