Looking forward to warming up the winter with these four great books from BookSparks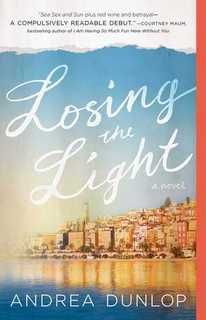 A smart, obsessive debut novel about a young woman studying abroad who becomes caught up in a seductive French world—and a complex web of love and lust.

When thirty-year-old Brooke Thompson unexpectedly runs into a man from her past, she's plunged headlong into memories she's long tried to forget about the year she spent in France following a disastrous affair with a professor.

As a newly arrived exchange student in the picturesque city of Nantes, young Brooke develops a deep and complicated friendship with Sophie, a fellow American and stunning blonde, whose golden girl façade hides a precarious emotional fragility. Sophie and Brooke soon become inseparable and find themselves intoxicated by their new surroundings—and each other.

But their lives are forever changed when they meet a sly, stylish French student, Veronique, and her impossibly sexy older cousin, Alex. The cousins draw Sophie and Brooke into an irresistible world of art, money, decadence, and ultimately, a disastrous love triangle that consumes them both. And of the two of them, only one will make it home
.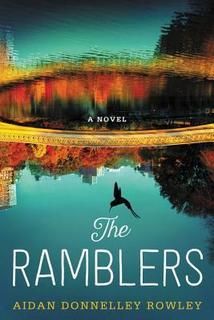 For fans of J. Courtney Sullivan, Meg Wolitzer, Claire Messud, and Emma Straub, a gorgeous and absorbing novel of a trio of confused souls struggling to find themselves and the way forward in their lives, set against the spectacular backdrop of contemporary New York City.
Set in the most magical parts of Manhattan—the Upper West Side, Central Park, Greenwich Village—
The Ramblers
explores the lives of three lost souls, bound together by friendship and family. During the course of one fateful Thanksgiving week, a time when emotions run high and being with family can be a mixed blessing, Rowley's sharply defined characters explore the moments when decisions are deliberately made, choices accepted, and pasts reconciled.
Clio Marsh, whose bird-watching walks through Central Park are mentioned in
New York Magazine
, is taking her first tentative steps towards a relationship while also looking back to the secrets of her broken childhood. Her best friend, Smith Anderson, the seemingly-perfect daughter of one of New York's wealthiest families, organizes the lives of others as her own has fallen apart. And Tate Pennington has returned to the city, heartbroken but determined to move ahead with his artistic dreams.
Rambling through the emotional chaos of their lives, this trio learns to let go of the past, to make room for the future and the uncertainty and promise that it holds.
The Ramblers
is a love letter to New York City—an accomplished, sumptuous novel about fate, loss, hope, birds, friendship, love, the wonders of the natural world and the mysteries of the human spirit
.
What happens when two sisters who were torn apart when their young mother abandoned them—and grew up in tragically different circumstances—reunite thirty-five years later to find her? For readers who love Jodi Picoult, acclaimed author Amy Hatvany fearlessly explores complex family issues in her gripping, provocative new novel.

Natalie Clark knew never to ask her sensitive adoptive mother questions about her past. She doesn't even know her birth mother's name—only that the young woman signed parental rights over to the state when Natalie was a baby. Now Natalie's own daughter must complete a family tree project for school, and Natalie is determined to unearth the truth about her roots.

Brooke Walker doesn't have a family. At least, that's what she tells herself after being separated from her mother and her little sister at age four. Having grown up in a state facility and countless foster homes, Brooke survives the only way she knows how, by relying on herself. So when she discovers she's pregnant, Brooke faces a heart-wrenching decision: give up her baby or raise the child completely on her own. Scared and confused, she feels lost until a surprise encounter gives her hope for the future.

How do our early experiences—the subtle and the traumatic—define us as adults? How do we build relationships when we've been deprived of real connection? Critically acclaimed author Amy Hatvany considers controversial and complicated questions about childhood through the lens of her finely crafted characters in this astute novel about mending wounds by diving into the truth of what first tore us apart.
One minute, Tegan Lawson has everything she could hope for: an adoring husband, Gabe, and a baby on the way. The next, a patch of black ice causes a devastating accident that will change her life in ways she never could have imagined.
Tegan is consumed by grief, not to mention her anger toward Gabe, who was driving on the night of the crash. But just when she thinks she's hit rock bottom, Gabe reminds her of their Jar of Spontaneity, a collection of their dream destinations and experiences, and so begins an adventure of a lifetime.
From the bustling markets of Thailand to the flavors of Italy to the ocean waves in Hawaii, Tegan and Gabe embark on a journey to escape the tragedy and search for forgiveness. But they soon learn that grief follows you no matter how far away you run, and that acceptance comes when you least expect it.
Heartbreaking, hopeful and utterly transporting, Come Away with Me is an unforgettable debut and a luminous celebration of the strength of the human spirit.