Genre: Christian Fiction
Paperback:

236 pages

Publisher:

Vox Dei (January 15, 2016)

Language:

English

ISBN-10:

1513706829

ISBN-13:

978-1513706825
Synopsis:
Julia Burch is a typical fifty-year-old tired of her typical life. But that changes when she answers a mysterious phone call that takes her back thirty years.
A series of inexplicable events leaves Julia searching for answers—and forces her to face the source of her unhappiness. But this is only the beginning; there are others who desperately need the vibrant faith and message of love Julia has rediscovered. Prisoners of the past, they have lost hope for anything better and, for some, time is running out.
What follows is a journey that crosses social status, racial lines, and even time itself to unite a group of people called to an adventure that will surpass anything they could have imagined.
Review: This one was a real page-turner. When I got into it, which admittedly took a couple of chapters, I could hardly bear to put it down.
The characters are all very realistically written, and feel like old friends you've known for years. The story is very true to life, and something most people can relate to in their own lives.
The author does a wonderful job of showing how God uses the tough times in our lives to bring us closer to Him and to His grace and love. She also reminds us that God works in mysterious ways.
I would love to read more stories about this family and this town--hope the author will consider that option.
**I received a copy of this book in exchange for an honest review. All thoughts and opinions are entirely my own.**
Rating: Four stars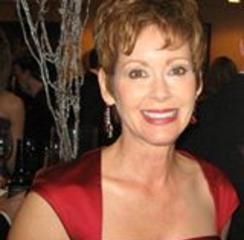 Jan is a native North Carolinian who is proud of her small town heritage. She has enjoyed writing since elementary school and claims that her earliest work came fresh off a mimeograph machine. While The Gates Manor Band is her first book, she has written numerous published newspaper articles and has thousands of followers on her Facebook author page. The goal of her writing is to bring the truth of God's love to everyday life through messages that are fresh and relevant. Jan currently lives in Clayton, North Carolina with her husband of 30 years, Billy. They have two grown daughters, Hope and Cara, and two grand-puppies, Gatsby and Daisy. Connect with Jan online at www.janhemby.com.