Murder on Wheels
Cozy Mystery
6th in Series
Publisher: Lyrical Underground (February 2, 2016)
Paperback: 198 pages
ISBN-13: 978-1601834201
E-Book ASIN: B00XSVSCHQ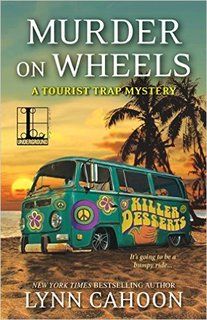 Synopsis:
The food truck craze has reached the charming coastal town of South Cove, California, but before Jill Gardner—owner of Coffee, Books, and More—can sample the eats, she has to shift gears and put the brakes on a killer . . .
Now that Kacey Austin has got her new gluten-free dessert truck up and running, there's no curbing her enthusiasm—not even when someone vandalizes the vehicle and steals her recipes. But when Kacey turns up dead on the beach and Jill's best friend Sadie becomes the prime suspect, Jill needs to step on it to serve the real killer some just desserts.
Review: I'm a big fan of this series, and always look forward to the newest installment. Once again, Ms. Cahoon has done a fabulous job. All of the residents of South Cove are back again, and right in the middle of yet another murder investigation.
This time around, we learn a bit more about all of the characters and their personal issues. That, for me, makes the characters more relatable. I hope we will get to learn even more as the series continues.
I was a bit disappointed with the murder investigation this time around. The killer's identity was obvious throughout most of the book from the way they were talked about by just about everyone. I hope that won't be a continuing trend, as I much prefer to have to work for that information.
**I received a copy of this book in exchange for an honest review. All thoughts and opinions are entirely my own.**
Rating: Five stars
About the author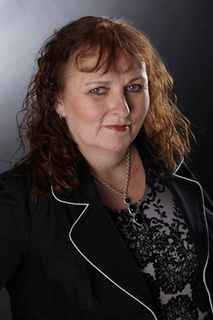 New York Times and USA Today best-selling author, Lynn Cahoon is an Idaho native. If you'd visit the town where she grew up, you'd understand why her mysteries and romance novels focus on the depth and experience of small town life. Currently, she's living in a small historic town on the banks of the Mississippi river where her imagination tends to wander. She lives with her husband and two fur babies.
a Rafflecopter giveaway