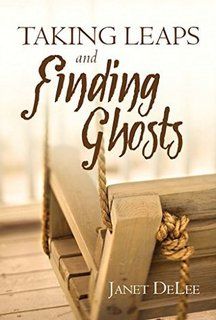 Paperback:

262 pages

Publisher:

CreateSpace Independent Publishing Platform; 1 edition (May 14, 2015)

Language:

English

ISBN-10:

1511656220

ISBN-13:

978-1511656221
Synopsis:
Dreams aren't just for the young, and Ginny Lawther is happy to prove that even at the age of fifty-eight she can still brave a leap of faith…she just needs a little prodding from like-minded individuals. Step one: place an ad in the local newspaper inviting other dreamers to form an Ideal Life Club. Step two: see if anyone shows up.
When Ginny meets four hopeful strangers at the first club meeting, she thinks they're off to a great start.

Now it's only a matter of time before the sixty-something widow Hilda turns her crafting into a full-time career; the twenty-something Jerry becomes a professional

musician; and

the thirty-something housewife Lydia publishes her cookbook. That is, until the rugged divorcé, Lee, sets a goal to solve his ghost problem—and upends all their lives!
Suddenly the support group isn't just trying to navigate the ups and downs of pursuing their dreams; they're also wrestling with a strange cast of spirits who keep interrupting their endeavors. What do these apparitions want? And why have they latched on to the Ideal Lifers?
Haunting, humorous, and hopeful, Taking Leaps and Finding Ghosts sparks the imagination and breathes unexpected life into everyday reality.
Review: This is a sequel to Creating An Ideal Life, but it is easily read as a standalone novel. I love the original concept of forming a group to keep each other accountable and work on steps to reach a goal of making a dream come true. And then, when one group member's goal brings ghosts into all of their lives, it just gets even better.
The wide range of characters, from twenty-something Jerry to sixty-something Hilda and all the others in between, work well together. There is a great deal of humor, and all the characters are likeable. The story is told from the points of view of all characters, so that we get a chance to know each of them more intimately. I would have liked to have had more of Lydia's story, however. She seemed to get lost in the shuffle somehow.
This is largely a story of friendship, support and encouragement. The ghost story isn't exactly suspenseful, but it is covered very well, and helps to bind the group together. The conclusion was a bit surprising, but incredibly clever. I look forward to more from this author.
Rating: Five stars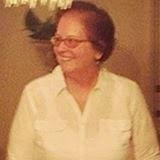 Prolific writer and author, Janet DeLee is now a second time author of two wonderful books. Her new release titled, 'Taking Leaps and Finding Ghosts, A Novel' is her best work to date.
Janet DeLee is a self-appointed, self-actualization guinea pig who firmly believes in leaps of faith and is committed to creating an ideal life for herself.
The Texas author, who lives in the Dallas area, was inspired to write ghost stories after experiencing unsettling events during stays at several bed-and-breakfasts, as well as an old New Orleans hotel.
In addition to having a hint of mystery, DeLee's novels also tend to follow characters struggling to pursue their dreams. Her unique writing style, storylines, and characters in her novels are born from this sassy little Texan's delightful imagination and personal experiences.