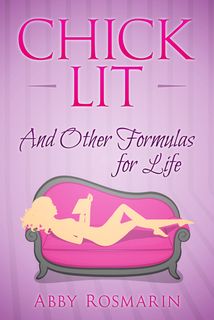 Paperback:

310 pages

Publisher:

Abby Rosmarin; 1 edition (August 3, 2015)

Language:

English

ISBN-10:

0996631305

ISBN-13:

978-0996631303
Synopsis
Life isn't a fairytale – or chick lit.
It's 2005 and Katy Sinclaire is two years out of college. She still lives with her old university roommate and still works at the same bookstore that she's been with since she was a teenager. She spends her days avoiding customers, making fun of the books in the store, and counting the minutes until she can clock out. It is an increasingly unsatisfying life, but it's also a life that she does not question. That is, until a chain of events forces Katy to confront the painful truth: she is going absolutely, positively, nowhere in life. She realizes that she needs to do something, and now.
Only one problem: Katy has absolutely, positively, no idea what the first step should be.
The other problem? From her harebrained misadventures to her chisel-jawed boyfriend, to her best guy friend (who is not-so-secretly in love with her), Katy's life starts mimicking the very chick literature she mocks. Only life isn't as predictable as a storybook, a lesson Katy is forced to learn as she desperately tries to figure out her purpose in life – if such a purpose even exists.
Review
Katy is a great character: sarcastic, exhausted, realistic (maybe overly so), and a bit too hard on herself. She hates her job, the monotony of her everyday life, and she's a bit of a disaster when it comes to dating. And she has an irrational hatred of all things chick lit. (Which reminds me of my aversion to nearly all romance novels...LOL)
Even though Katy's life begins to resemble a chick lit novel, this is not, IMO a romance story. This is a story of Katy discovering Katy. I had a tough time liking Katy sometimes, and at other times I totally empathized with her.
The ending of the story was perfect. I can't imagine it ending any other way and staying true to Katy's character.
This is the author's debut novel, and I look forward to what she has to share with us in the future.
**I received a copy of this book from the author in exchange for an honest review. All thoughts and opinions are entirely my own.**
Rating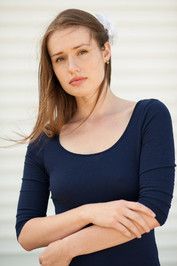 What do you get when you cross neuroses with sarcasm?
Me.
Hi, my name is Abby. Pleasure to meet you.
Contributing writer for Huffington Post, HelloGiggles, and Thought Catalog. Sometimes I write for EliteDaily, too. My work has also been featured on Buzzfeed, xoJane, MindBodyGreen, Elephant Journal, Literally Darling, and Rebelle Society.
Go see how I do it bloggy style:
http://thatabbyrose.wordpress.com
Or go buy I'm Just Here for the Free Scrutiny -- my collection of (hopefully) humorous essays on the modeling world. Now available on the (e)shelves:
http://trialanderrorcreativity.blogsp.