Genre: Memoir
Paperback:

314 pages

Publisher:

She Writes Press (October 13, 2015)

Language:

English

ISBN-10:

163152822X

ISBN-13:

978-1631528224
Synopsis
A sweeping exploration of beginnings and endings, loss and letting go, All the Ghosts Dance Free takes readers on a journey through author Terry Cameron Baldwin's life: from her childhood in a privileged but unstable enclave on the coast of Southern California, through her adolescence in Palm Springs and coming of age in San Francisco at the height of the sixties psychedelic revolution, and ultimately to her life as an ex-pat in Mexico. Struggling to deal with the death of her parents, as well as questions about her own mortality, Baldwin embarks upon a pilgrimage to a small town in Morocco where, she finds, "all of the ghosts dance free."
Review: This author has had so many marvelous experiences, and we get to read about all of them. She has an amazing knack for setting the scene, whether it be California, Mexico, Europe or Morocco. You get drawn in, and feel that you are right there with her.
Both of her parents seemed to have a "hands-off" parenting approach. She was never a neglected child, but she and her siblings were pretty much left to their own devices other than being provided with shelter, food and clothing. This led to a lifetime of trying to please her parents, which seems to be the theme that ties all of the stories in the book together.
My biggest problem with this book was that it is written "over my head." I often had to go back and read sentences, or paragraphs, several times in order to understand what the author was trying to say. I really prefer to read memoirs that don't feel like a textbook in philosophy.

This is a truly wonderful book, it just wasn't a good fit for me personally.
Rating: Three stars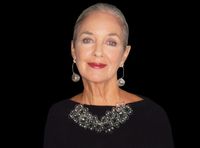 Terry Cameron Baldwin is originally from California, where she received a BA in Psychology and a BFA in Painting and Printmaking from Sierra Nevada College in Lake Tahoe. She loves to travel for inspiration, to return to record her impressions in a variety of media. She has worked as a stained glass artisan, paper artist, painter, printmaker, jewelry maker, and calligrapher. She moved to San Miguel de Allende in 2006 from Santa Fe, New Mexico.