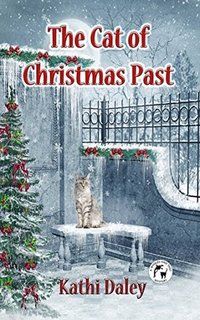 Synopsis
It's Christmas on Madrona Island and Cait and friends have plans to embrace the magic of the season. The only dark spot on their celebration is the fact that a miserly old landlord is set on evicting an apartment building full of tenants just days before Christmas. Cait makes it her mission to save the old building and is aided by a cat named Ebenezer as they try to convince the old man to change his mind. Things look hopeless when she realizes that an unsolved mystery may be behind the man's gruff exterior. Cait vows to solve the mystery as a means of softening the man's heart and saving the apartments. An impossible task? Maybe. But Cait knows that miracles are real and anything can happen at Christmas.
Note for mystery purists: This story involves a cold case mystery which is linked to a modern day problem but does not contain a present day murder.
Review
I love this series...the idea of a cat showing up to help out with each mystery is just so fun. This time around, the story is reminiscent of A Christmas Carol, and the cat is named Ebenezer. The whole crew on Madrona Island is getting ready for Christmas, which will help get you in the spirit if you aren't already.
The 20 yr old kidnapping case that Cait is determined to solve reminded me a bit of the Lindbergh case, even down to the fact the missing infant was named Charles. This one didn't have the same ending, though!
I had a pretty good general idea what had happened to him early on, and who was involved...but it wasn't until a certain characteristic of one of the characters was mentioned that I knew how it was going to play out. And the final resolution couldn't have been any happier for the entire island!
And be sure to check out the mouth-watering recipes at the end of the book!
Rating
Five stars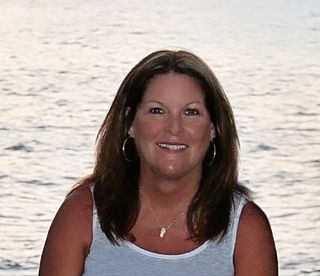 About the author
Kathi lives with her husband, kids, grandkids, and dogs in beautiful Lake Tahoe. When she isn't writing, Kathi likes to read (preferably at the beach or by the fire), cook (preferably something with chocolate or cheese,) and garden (planting and planning not weeding). She also enjoys spending time on the water when she's not hiking, biking, or snowshoeing, the miles of desolate trails surrounding her home.
Kathi uses the mountain setting in which she lives, along with the animals (wild and domestic) that share her home, as inspiration for her cozy mysteries.
Join me on Facebook at Kathi Daley Books (
www.facebook.com/kathidaleybooks
) for updates on my books, photos of life in Lake Tahoe, recipes, contests, and giveaways. For weekly updates and contests sign up for The Daley Weekly Newsletter (
http://eepurl.com/NRPDf
).