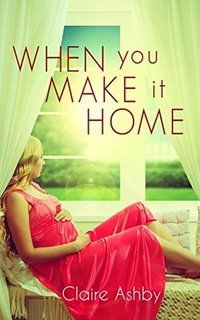 Synopsis:
Meg Michaels, a bookstore owner, has already walked away from two cheating exes. She's learned her lesson and has her mind set on success—until she gets knocked up. Embarrassed and unwilling to discuss her situation with friends and family, she wears layers to hide the pregnancy.
When Meg gets sick at a party, she's mortified. Even worse, Theo Taylor, the guest of honor, discovers her secret. Theo, an Army medic wounded in the war, agrees not to reveal her condition, and the two forge a bond of friendship that blossoms into love.
Theo is soon filling all of Meg's late-night cravings—and not just the pregnancy-induced ones. But can their love overcome all the obstacles that stand between them and creating a happy family?
Review:
I've had this book on my want to read list for nearly a year, so when the opportunity arose to read and review it, I jumped at the chance. I am happy to say that I was not disappointed! This is one of the best debut novels I have read this year.
This story is overflowing with secrets--it seems everyone has one. It's a very realistic tale of family, friendship, and romantic relationships. The characters are well rounded, and you feel as if you know them. The situations they are in are those where you may have found yourself, or know someone who has been there, done that.
This book ran me through a gamut of emotions, from wanting to slap someone, to laughing at situations, to crying happy tears. I can't wait to see what the author will write next!
**I was given a copy of this book in exchange for an honest review. All thoughts and opinions are entirely my own.**
My rating: Five stars