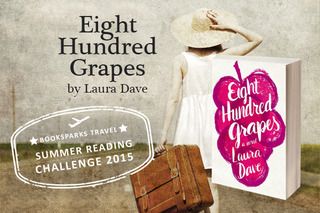 Destination: Drink in Sonoma wine country.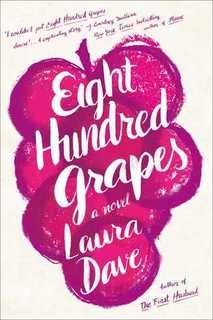 Synopsis:
There are secrets you share, and secrets you hide…
Growing up on her family's Sonoma vineyard, Georgia Ford learned some important secrets. The secret number of grapes it takes to make a bottle of wine: eight hundred. The secret ingredient in her mother's lasagna: chocolate. The secret behind ending a fight: hold hands.
But just a week before her wedding, thirty-year-old Georgia discovers her beloved fiancé has been keeping a secret so explosive, it will change their lives forever.
Georgia does what she's always done: she returns to the family vineyard, expecting the comfort of her long-married parents, and her brothers, and everything familiar. But it turns out her fiancé is not the only one who's been keeping secrets…
Review: Talk about family secrets! Poor Georgia comes home distraught after learning her fiance has a secret, and discovers that her mother, her father, and her brothers have also been keeping secrets from her. She has trouble accepting that people change, that things can't always stay the way they were, and that life goes on. While trying to make things go her way, she learns several important lessons about herself and about life.
All of the characters are flawed but lovable--just like real people. And I was glad that it doesn't have a totally predictable ending. This is a great summer read, and I was thrilled to learn it has already been optioned as a movie. Can't wait to see it when it comes out!
I received a copy of this book in exchange for an honest review. All thoughts and opinions are entirely my own.
About the author:
Laura Dave is the author of the critically acclaimed novels The First Husband, The Divorce Party and London Is The Best City In America. Her novels have been published in fifteen countries, and three of her novels, including Eight Hundred Grapes, have been optioned as major motion pictures. She resides in Santa Monica, California.