Destination: Island hop to Athens, Greece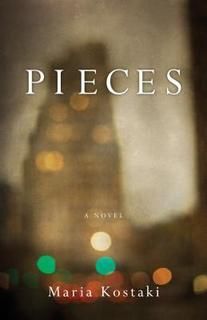 Synopsis:
When her mother, Anna, abandons her to move abroad with her new husband, Sasha is passed around her three grandparents in Cold War-era Moscow, attending first grade with a Lenin star pinned to her breast. Five years later, Anna and her husband reappear and whisk Sasha off to a better life in Athens, Greece. But they are not the gallant rescuers they first appear to be, and Sasha soon finds herself caught between a violent stepfather and a psychologically abusive mother. In her struggle to survive in her new world, Sasha turns to a world of invisible friends even as she continues to long for something real. At turns haunting and uplifting, Pieces is the story of one girl s survival and self-discovery and her continual search for love in a world where she has been given none.
Thoughts:
Just could never really get into this one, and had to pull out my 1/3 rule---if I'm 1/3 done, and it hasn't grabbed me, it's time to move on to the next book.
The plot was super difficult to follow, as it was all over the place time wise. The main character wasn't very likable in my opinion. Granted, she had a difficult life, but there was SO much whining!!
It is possible that readers of historical fiction would find this book more engaging than I did.
**I received a copy of this book through the Summer Reading Challenge in exchange for an honest review. All thoughts and opinions are entirely my own.**
My rating: Two stars
About the author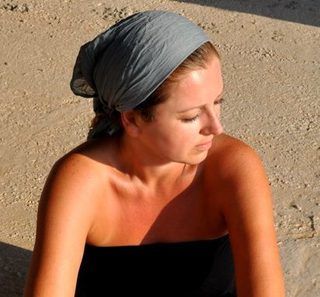 Maria Kostaki is a native of Moscow, Russia, but has spent most of her adult life on a plane from Athens, Greece to New York City and back. She holds a master's in journalism from New York University, where she was a recipient of a grant from the Knight Foundation. She has worked as an editor and staff writer for Odyssey magazine in Athens and New York, and her nonfiction has appeared in publications including Elle Décor and Insider Magazine. Her fiction has appeared in Flashquake and Mediterranean Poetry.