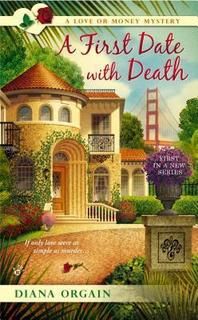 Genre: Cozy mystery
Paperback: 304 pages
Published: March 3, 2015 by Berkley
Series: A Love Or Money Mystery #1
ISBN: 0425271684
Synopsis: Reality TV meets murder in the first in a new mystery series from the author of the Maternal Instincts Mysteries and co-author the New York Times bestselling Scrapbooking Mysteries.

When brokenhearted Georgia Thornton goes looking for romance on reality TV, she has nothing to lose—apart from a good man, a cash prize, and maybe her life…

What was Georgia thinking? Sure, some cad ditched her at the altar, but can she really find love on TV? Her best friend—and producer of the reality show Love or Money—thinks so. Ten men. Ten adventure-filled dates. What can go wrong? For starters, a faulty bungee cord that hurls Georgia's first date into a tragic spiral off the Golden Gate Bridge.

He's replaced by Paul Sanders, Georgia's former fiancé. But the cop isn't looking for a TV gig. Suspecting that the lover's leap was no accident, Paul's going undercover. When another bachelor gets a fatal kiss-off, the reality is that someone has killer new plans for the show—and for Georgia herself. Now, under the threat of permanent cancellation, Georgia fears that the only man on the set she can trust is the one man she just can't count on.
Review: After discovering Ms. Orgain while organizing my A to Z Challenge this April, I was thrilled to be chosen to read and review this first book in her new series.

This book feels a little different than your usual cozy mystery. I can't really put it into words, but I think you'll see it for yourself when you read it. I can't wait to see what direction she is going to take with the series. Georgia was a fabulous heroine with lots of spunk, but her time on the reality show appears to have come to an end.
All of the characters are well-developed and fleshed out. I found myself rooting for more than one of the bachelors as a good match for Georgia. Along with trying to solve the murder mystery, it was fun to try to determine which of them was on the show looking for love and which were just there to try to win the money.
This was a quick easy read that I got through in one sitting. Would make a great beach read or sitting by the pool read this summer!
About the author: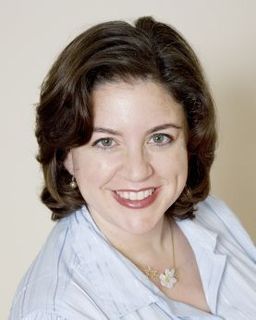 Diana Orgain was born in San Francisco, CA. As a child she loved Hardy Boys and Nancy Drew mysteries and dreamed of being a writer one day. She went on to earn her B.A and M.F.A. in Creative Writing from SFSU with a minor in acting. Diana has acted professionally in many theater roles and national commercials. She' wrote several plays, which were produced in San Francisco State University.