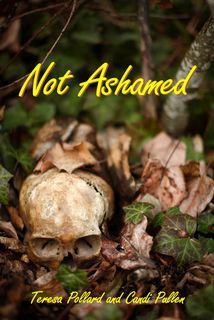 Synopsis:
Windspree series, book two. Book one of the series is Not Guilty.
Cozy Mystery Christian Fiction
Charity grew up as a missionary kid in Africa and is now a college freshman in America. Although she always knew her dad was not her biological father, she was recently devastated by the truth that she was conceived in rape. Consumed with shame, she doesn't believe that her biological father has adequately paid for his crime and when she discovers a skeleton on the exact spot where her mother was attacked, she is convinced that her biological father is to blame. She launches an investigation with her uncle, the Chief of Police, who is equally convinced her father is not guilty. But can they catch the killer before another victim is found?
Review: This is the second book in a series, but it is easily read as a stand-alone story. I would suggest reading Not Guilty first, however, to have more insight into the characters and their motivations.
This book deals with abortion, murder, rape, and violence, but not in an overly graphic way. Being a Christian book, it also shows characters turning to God for guidance and strength. I enjoyed seeing Charity mature and grow throughout the story, as she tries to sort out her feelings about her biological father.
The story is well-written, with realistic dialog. The characters are true to life, with one of them seeming very likable in the beginning, but turns out to have a hidden side, putting another character in danger. The way that situation plays out is tense, to say the least.
**I was given a copy of this book by the publisher in exchange for an honest review. All thoughts and opinions are entirely my own.**
Rating: Five stars