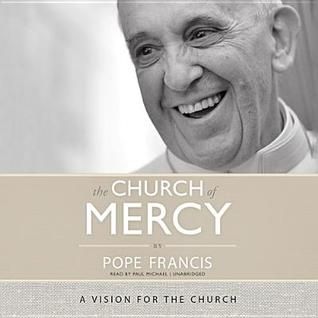 Synopsis: In the year since he was elected, Pope Francis simple message of mercy, service, and renewal has spread to every corner of the world. Through his gentle demeanor, selfless actions, and welcoming call for service to others, he has captured the attention of a world longing for an authentic message of hope we want to hear what he has to say.
Collected from Pope Francis speeches, homilies, and papers presented during the first year of his papacy, "The Church of Mercy" is the first Vatican-authorized book detailing his vision for the Catholic Church. From how to be citizens of the world to answering God s call for evangelization, Pope Francis deep wisdom reminds us that the Church must move beyond its own walls and joyfully take God s mercy wherever suffering, division, or injustice exists.
Named "Time" magazine s 2013 Person of the Year, Pope Francis is helping the Church continue toward an authentic Christianity that is faithful to the Gospel and resonant with the world s greatest needs. "The Church of Mercy" encourages each of us to ignite the flame within to help share the light of Christ and revitalize the Church."
Thoughts: An inspirational collection of homilies and speeches from the first year of the papacy of Francis. It was fascinating for me to listen to his vision of mercy, and how Christians should be spreading it around the world.
Helping the poor and downtrodden is a huge service that the Pope pushes (for lack of a better word). Not getting caught up in money or things. I appreciated the sections about trying to get the hypocrisy out of the church so people respect the Catholic church again (which could also apply to "the church" in general, not just Catholics). Getting rid of gossip among the parishioners. These are all things everyone can work on to improve everyone's lives.
My Rating: Four Stars