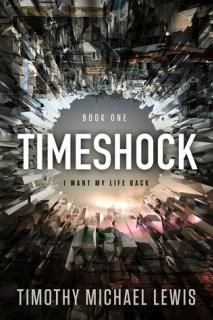 Synopsis: Imagine what would happen if you have made different choices in life?
Nigel Saunders gave up theoretical physics to dedicate himself to his family. A mysterious stranger appears from a reality where Nigel was a physics genius who created a time machine. Nigel's life is about to change completely in a fast-moving adventure through time and space!
Thoughts:
I received a free eBook copy from storycartel.com in exchange for an honest review.
I'm a big fan of time machine stories (thanks to 50 yrs. of being a Doctor Who fangirl), and this one did not disappoint. It's not overly scientific, and it has plenty of humor,as well as suspense. There is time travel, alternative realities,alien life forms, etc.
No matter what Nigel does, there always seems to be a flaw in his plan, or in his new reality. The ending was a little disappointing, but the more I think about it, it really does fit in with the rest of the story