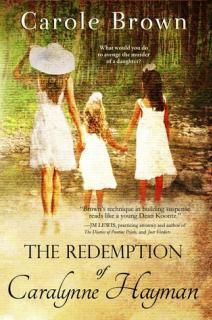 Synopsis: Caralynne Hayman is angry and bitter over the abuse and death of her eleven-year-old daughter at the hands of a radical religious cult—The Children of Righteous Cain. So when her husband, a founding member of the cult, suffers a massive heart attack, Caralynne allows her husband to die.
Caralynne's secret seems safe until Dayne MacFarland returns, determined to learn the truth about the cult. His investigation and his rekindled love for Caralynne lead the pair toward a confrontation with the group's elders.
Can Dayne's love for Caralynne bridge the gulf of anger and bitterness that divides the community? Or will Caralynne's deadly secrets prove too high a price for her redemption?
Thoughts:
**I was given a copy of this book by the author in return for an honest review.**
This was a tough book to get through at times....not because of the way it is written, but because of the subject matter. The incidents of abuse, and the other incidents of violence, were very powerful, to the point of being sickening. It was like being there in person, watching from a distance, unable to do anything about what was happening. Thankfully, the true love of God is witnessed throughout the story, as opposed to the false teachings of the cult leader.